Head north to Boulder for a day away—or make a weekend of it. There's plenty to see and do in this college town, whether you choose to embark on a luxuriously relaxing trip or if you're planning to take advantage of its local trails and climbing hotspots. Slip on your pearls and a swanky summer dress or don your favorite outdoor gear and hit the highway. We've got two great itineraries no matter what you're wearing.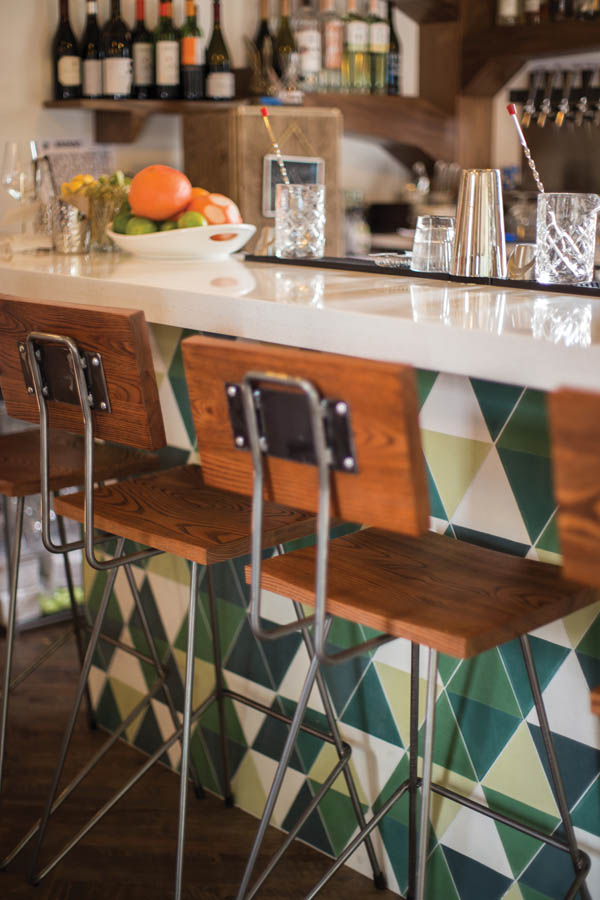 Dressed Up
Brunch at River and Woods is the perfect start for a "dressed-up" day. This century-old miner's cabin in the Whittier neighborhood is now a boutique restaurant specializing in locally sourced Colorado comfort food. Chef Daniel Asher prepares playful interpretations of traditional dishes such as pork belly Benedict where Callicrate pork belly and garlic Swiss chard top poached Amish eggs. Or try his challah French toast, with fried plantains, fresh blackberries and powdered sugar atop vanilla custard dipped challah.
After brunch, go art gallery hopping starting at the Smith Klein Gallery. Known for featuring predominantly large paintings and sculptures, the gallery curates a showroom full of high-quality eclectic art. When you finish perusing the showroom walls, hop on over to the Dairy Arts Center. The old dairy plant now houses four art galleries, three performance venues and an arthouse cinema. The center's visual arts program curates the free galleries' spaces with rotating exhibitions.
Dinner options are plentiful. If you want an intimate dinner full of golden light and old-world charm, head to Bramble and Hare. The three-course prix fixe menu changes daily as most of each dish's ingredients come from the chef's 425-acre organic farm. Everything from charcuterie to liquors to desserts is made in-house. If you want a sophisticated dinner with gorgeous views, make reservations at Corrida Boulder. Tables at the Spanish-inspired wood-fired steak and seafood house come with a stunning view of Boulder's iconic Flatirons. End the evening with live music, hand-crafted signature cocktails and dancing at St Julien Hotel & Spa. If you're making a weekend of it, the St Julien offers plush rooms and a relaxing spa—request a room with a Flatiron view—summer sunrises lighting up the foothills are not to be missed.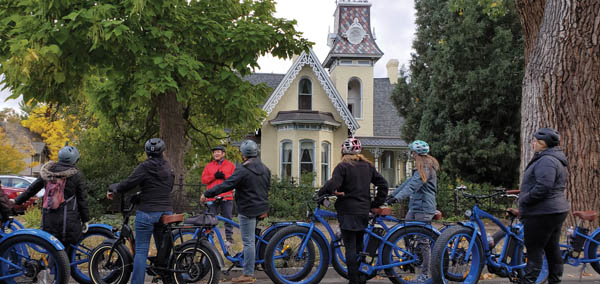 Dressed Down
One of the best ways to spend the day in Boulder is with a hike. Start your day with a pre-hike pastry at Lucky's Bakehouse & Creamery to fuel your legs for those last few miles. Boulder is home to an incredible variety of hiking trails for all abilities but choose the Wonderland Lake trail if you're looking for a nice, leisurely hike. The two-mile trail is an easy route around Wonderland Lake. The area is also a wildlife sanctuary, so be on the lookout for birds, prairie dogs, deer, fox and coyotes. If you want something more strenuous for your time up north, hike Mt. Sanitas or find a climbing or bouldering spot at Chautauqua Park. Always plan ahead by checking bouldercolorado.gov for any trail or area closures.
Back in town, head to lunch at Pica's Boulder Mexican Taqueria. The local eatery offers delicious—yet simple—Mexican dishes that are adaptable to a variety of dietary preferences. They also make some of the best margaritas in the city. After lunch, explore Boulder by e-bike. Whether you take a guided tour through historic neighborhoods, the University of Colorado campus or Boulder Creek Canyon, or just rent an e-bike to explore the city on your own, it is a great way to spend an afternoon.
Wind down the evening at Avanti Boulder. This modern food court inspired by European markets and food truck roundups has seven restaurants housed in modified shipping containers. Once you've made your food decisions, head to the fourth floor to eat on what is probably the region's best rooftop. With a 360-degree open-air view, you can spend the rest of the evening sampling food from each food stall or just enjoy cocktails and the view. If you're spending the night, Basecamp Boulder is a no-frills-but-all-the-fun hotel geared toward the adventurous soul with indoor bouldering walls, table tennis and more. Plus, you can take your pup (see their website for complete details).
Here is the deal: Boulder is an extremely casual town. Only the fanciest of restaurants prefer nice attire, but the local attitude is "live and let live." So, if you want to wear a sundress and heels to bounce around town, fine. If you prefer jeans and flip-flops, that'll work, too. As long as you are smiling and have something on, you can enjoy your stay in Boulder without a problem.