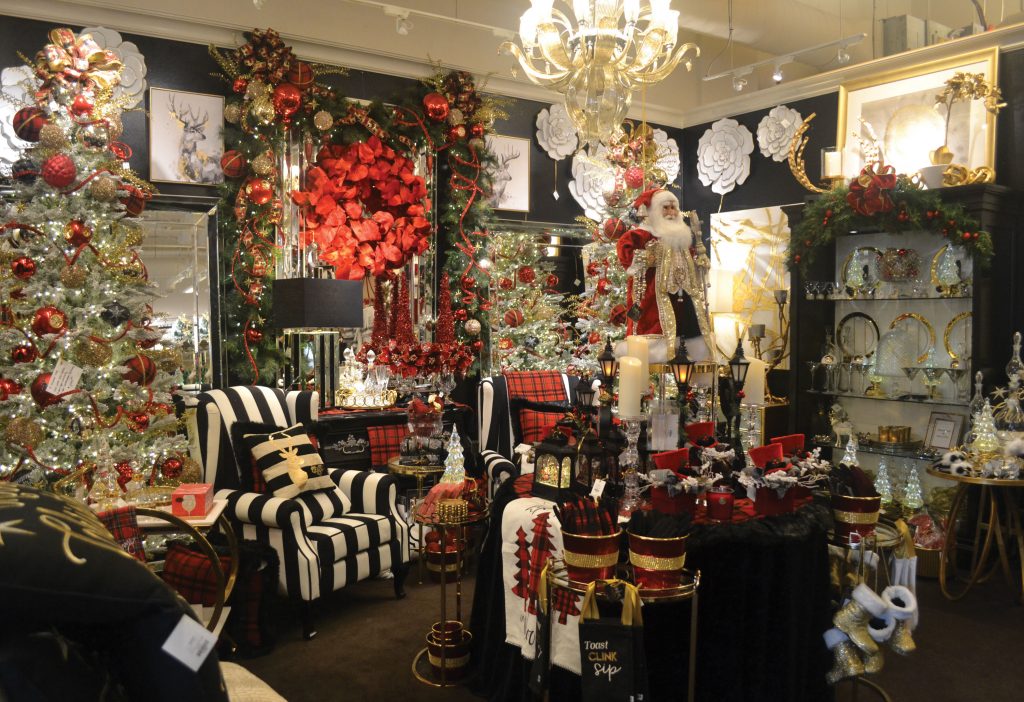 Ask more than 600 metro holiday shoppers for the best place to collect seasonal décor and gifts and—if they are willing to share the secret— they'll recommend you prepare for one long weekend in November.
For the majority of the year, Carla's: A Classic Design is a furniture and home accessories store that also offers interior design services. But for a few days in November, the shop transforms into Carla's Holiday Open House—the kind of festive treasure trove people will wait in line to browse.
Owner Carla McElroy started the holiday pop-up in her home, seven years before her first storefront opened. (Carla's: A Classic Design was first stationed in Highlands Ranch before moving to the current larger location at The Streets at Southglenn in 2010.) The idea stuck, to say the least: "There are groups who make a whole day of it. They rent out limos and shop, and then go out to lunch," says Michelle McElroy-Moriarity, Carla's daughter and marketing director and designer for Carla's: A Classic Design.
What's inside? Trees with themed décor, countless gifts and home items. Each year's tree vignettes, McElroy-Moriarity says, are a mystery to the public until opening day. "Think of it as early access to an adult version of Santa's workshop. … You can get unique gifts for everyone: your best friend, your kids' teachers, family members, your hairdresser," she continues. "We've even had people come in and buy an entire display tree."
Stockpiling the special baubles begins long before winter. Staff members from Carla's travel to holiday markets in January to make a plan for that year's iteration. By the end of summer, the Carla's warehouse is full, wall-towall, with items. The shop closes a week before the big event to get everything placed in time.
"The second the doors open, it's nonstop all day," says McElroy-Moriarity. "And once items are gone, we can't get them in again until the following year." Opportunities to enter in the yearly drawing for a $500 gift card, however, are available for as long as the pop-up is on display.
Adds McElroy-Moriarity: "The Open House is a mainstay event for many. People travel from all over, even out of state, to kick off the spirit of the holiday season here."
LET'S GO SHOPPING
Carla's: A Classic Design
Holiday Open House
Nov. 7: 10 a.m. to 6 p.m.
Nov. 8 and 9: 10 a.m. to 5 p.m.
Nov. 10: 11 a.m. to 4 p.m.
The Streets at SouthGlenn
303.683.0372