By Kim D. McHugh
Build your dream bike with one of these COLORADO-BASED custom cycle shops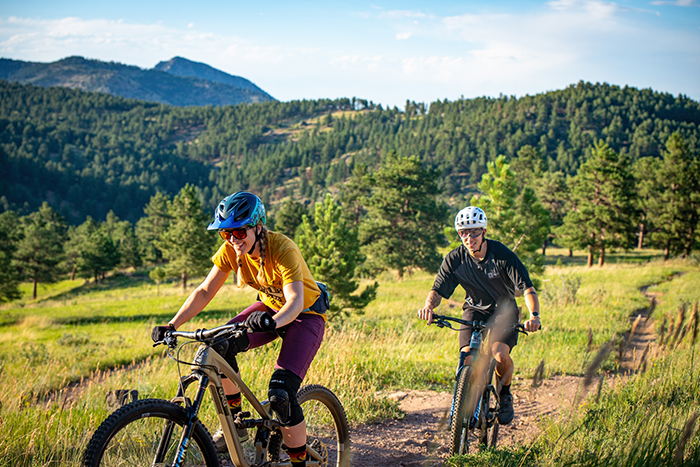 "Bicycle Song" by the Red Hot Chili Peppers asks: "How could I forget to mention, the bicycle is
a good invention?" Well, no worries, Peppers. Here in Colorado, we know the bicycle is a good invention, and so do the wealth of custom-bike manufacturers in the Centennial State. Following
in the tire tracks of two-wheel innovators like Wilbur and Orville Wright (they opened their bicycle shop in Dayton, Ohio, in 1892) and German immigrant Ignaz Schwinn (he launched Arnold, Schwinn & Co. in Chicago in 1895), four of Colorado's preeminent bike makers have advanced the industry exponentially, incorporating sophisticated gearing systems, innovative engineering, durable metals, carbon-fiber components and "build-your-dream-bike" capabilities.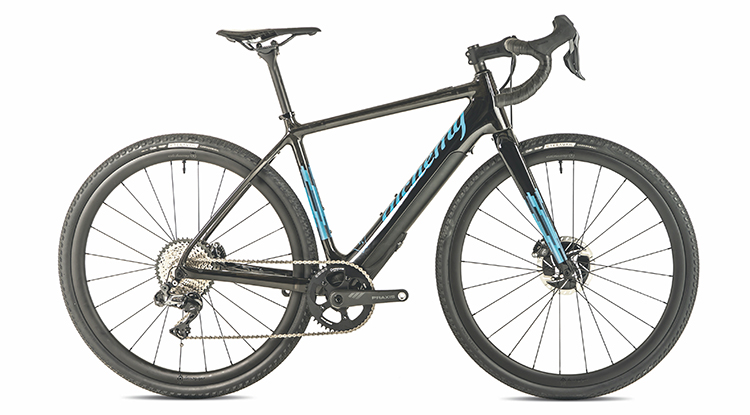 Founded in 2008 by Ryan Cannizzaro, Alchemy Bikes still stands behind the belief that its direct-to-rider process "guarantees you'll get a bike you'll love to ride." A tour around its Golden-based headquarters supports that statement. Whether it's the company's patented SINE Suspension system, in-house crafted carbon fiber tube-to-tube frame construction, paint-to-order color schemes and numerous customizing options, Alchemy Bikes is geared to please riders. Every mountain, road, gravel and e-bike is built to exacting specs. Disappointed in your riding experience within 30-days of receiving your bike? Simply return it for a full refund.
"Virtually every bike we produce is unique! All our road and gravel bikes, including our eRonin, are made by hand," says chief marketing officer Ben Holtz. "We do custom paint and customize the whole process for every rider. Our eRonin is great for people who want a performance bike that gives a little boost."
While all its bikes are handmade works of art, the eRonin is particularly impressive because it is the first American-made, carbon-fiber frame gravel electric bike. That helps explain why in 2022 CyclingNews rated it "best for on/off road riding," giving kudos to the e-bike for being lightweight, available in five frame sizes and being energy assisted by the Fazua Evation drive system.
Alchemy Bikes
18475 W Colfax Ave., Unit 140
Golden
720.534.4444
alchemybikes.com
LIKE APPLE, AMAZON and Microsoft, Denver-based Guerrilla Gravity was started in a garage. Wheeling into business in 2011, the company was founded by Kristy Anderson, Matt Giaraffa and Will Montague, whose combined passion for mountain biking spawned the startup. Known as "GG" to its fan base, Guerrilla Gravity has three build kits on each of its models—ride, rally and race. The ride builds feature durable components and great value; the rally builds feature a great combo of performance, tunability and weight-saving components; and the race builds feature a full suite of top-of-the-line components.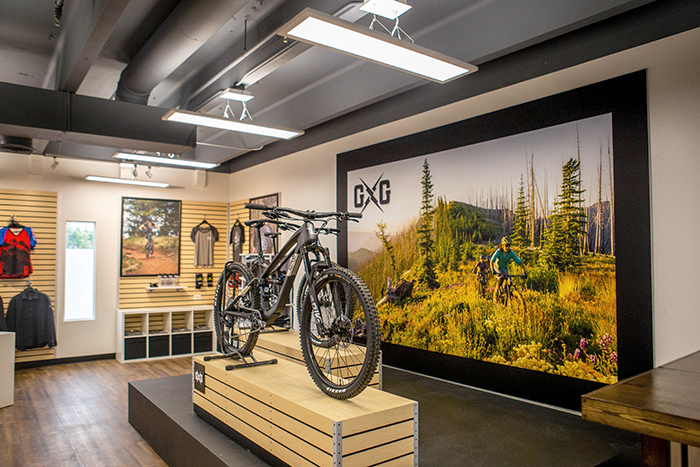 "We're the only company in the U.S. making a full lineup of carbon-fiber mountain bikes," says Montague, president of the company. "Our carbon frames incorporate our patented Revved Carbon Technology. The type of carbon fiber we use creates frames that are three times more impact resistant than traditional carbon frames."
Also unique to the company is that its bikes employ a modular frame platform—meaning that any frame can be fitted with new parts to build a new bike without incurring the cost of a whole new bike. GG makes mountain bikes for a variety of riders and trails, and the easiest way for customers looking for guidance on a fully custom bike is to visit the showroom outfitted with in-stock bikes, apparel, a builder wall and a kegerator.
Guerrilla Gravity
1495 S. Acoma St., Denver
303.955.4163
ridegg.com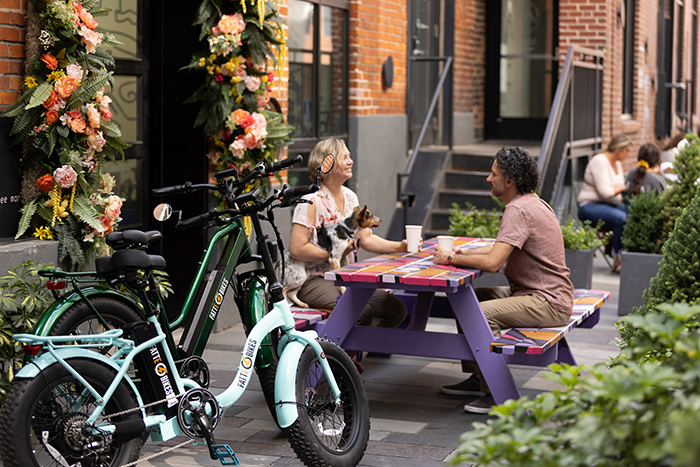 Living an urban lifestyle but tired of the what the once two-car couple dubbed the "rude mood–enhancing" city traffic, Victoria Brunner and Kenny Fischer switched to pedal power, buying e-bikes online. While their e-bikes changed their commuting regimen from four wheels to two, they quickly saw room for improvements. After rigorously researching the electric bike marketplace, the two co-founded FattE-Bikes in 2017. As Denver's first e-bike company, and one of few companies that design and build e-bikes in the U.S.A., Brunner and Fischer are seeing more people trading their vehicles for FattE-Bikes.
"Since many of our customers are the ultimate urban commuters, our purpose-built e-bikes are designed to replace a car, truck or SUV," Fischer says. "We invite people to our showroom for a test ride, which is helpful in determining what they'd be using their e-bike for—the city or the mountains."
Similar to other e-bikes, FattE-Bikes have an electric motor, but they have three differentiating features: a half-twist throttle with a safety off switch, powder-coat painted frame and four-inch-wide tires that provide a more comfortable ride than skinnier tires. Since the all-weather e-bikes are assembled in Denver, local buyers can personalize and fine-tune their e-bike before riding away.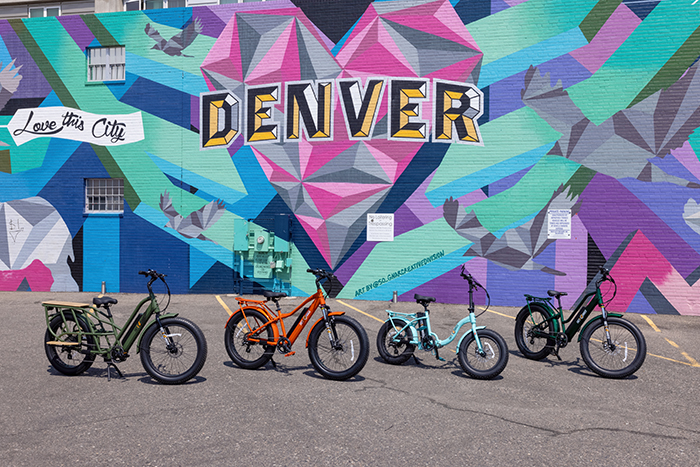 FattE-Bikes
2596 W Barberry Pl., Denver
720.440.2971
fattebikes.com
Bikes, bloody elbows and a stolen bike ignited the idea for REEB Cycles. Shortly
after someone ripped off his bike, Dale Katechis (founder of Oskar Blues Brewery), founded the Lyons-based company—now with a full-service shop at CyclHops in Longmont—knowing he didn't want to just buy another made overseas bike-in-a-box. So, in 2011, the avid mountain biker collaborated with veteran frame builder Sean Burns, fabricators James Bridge and Adam Prosise, mountain bike sensei Jeff Lenosky, and Steve Ziegler, who brings more than 20 years of aerospace engineering, manufacturing and operations experience to the table. Today, the company designs, manufactures and hand-builds four models under the roof of a 100-year-old barn.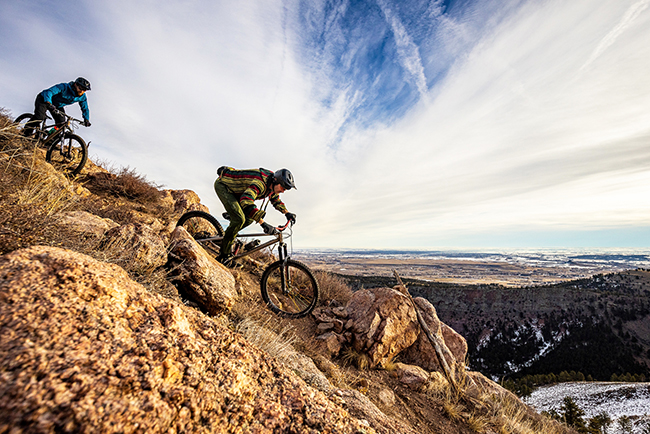 "We're bringing people, technology and culture together to develop extraordinary products. REEB is committed to retaining the grassroots vibes and exquisite craftsmanship that are synonymous with the brand, all while delivering bikes with exceptional on-trail performance and providing our clientele
with industry leading customer service," Ziegler says.
Customers choose from the Hooptie, Donkadonk, Redikyelous and the SST, a steel-frame, full-suspension bike inspired by REEB's wildly popular SQWEEB, an aluminum enduro race platform that was redesigned in 2020. Offering curious riders the opportunity to test-ride bikes on a singletrack outside the barn in Lyons, REEB wheels out copious customization options that get the buyers' gears turning.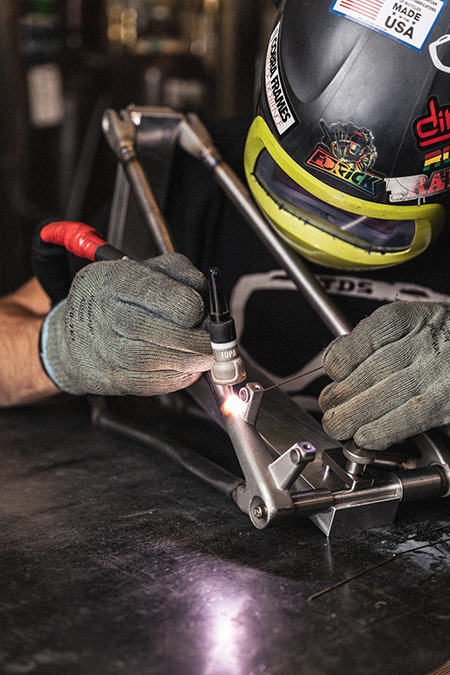 REEB Cycles
600 S Airport Rd., Longmont
720.600.5964
reebcycles.com

MORE BIKES TO LIKE
Borealis Fat Bikes
Colorado Springs, 320.328.2453
fatbike.com
Dean Titanium
Boulder, 303.530.3091
deanbikes.com
Merlin MetalworksBoulder, 303.323.8559
merlinbikes.com
Moots Bikes
Steamboat Springs, 970.879.1676
moots.com
Mosaic Bespoke Bicycles
Boulder, 720.381.0475
mosaiccycles.com
Optibike
Paonia, 303.443.0932
optibike.com
QuietKat
Eagle, 970.516.3880
quietkat.com
Revel Bikes
Carbondale, 970.456.7336
revelbikes.com
Yeti Cycles
Golden, 303.278.6909
yeticycles.com