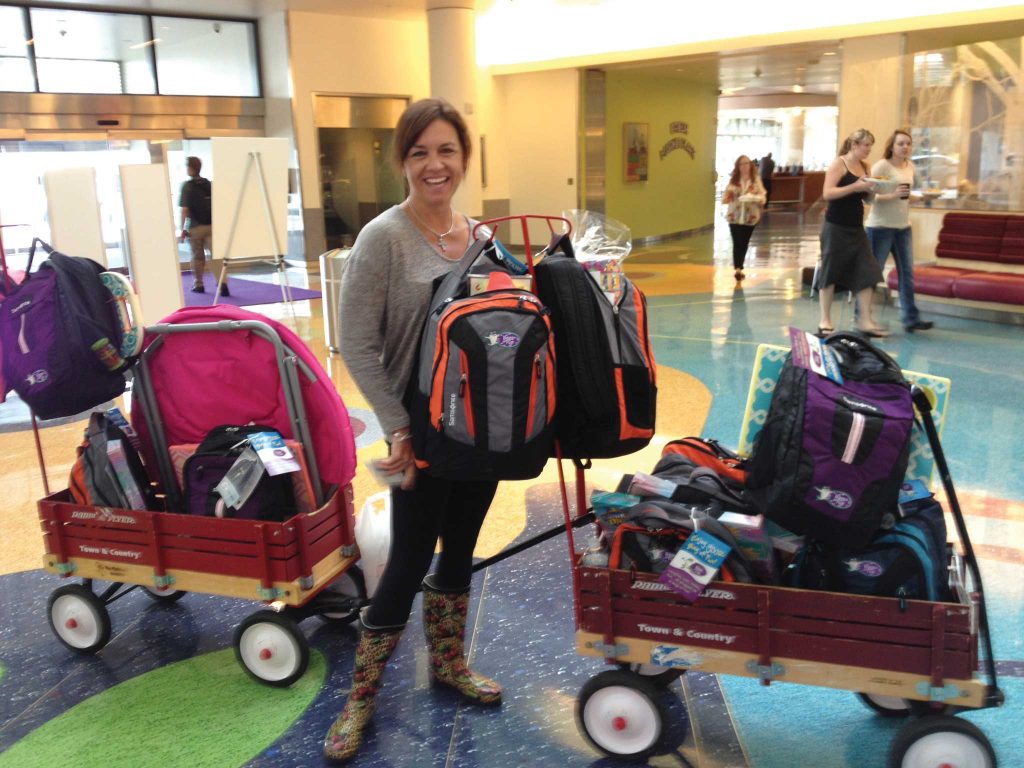 Tammy Krause (above) was a stay-at-home mom, part-time tutor and ally to Denver charities before a life-changing event sent her in a new, million-dollar-nonprofit direction of her own.
It was the early aughts. Krause's daughter, Gabby—one of six kids—had brain cancer. At treatments, Krause made sure "Gabby had a bag for the hospital that was filled with games and activities that kept her busy during long treatment days," she recalls. "She asked why other kids did not have a bag like hers, and asked me to help get bags to them." In the fall of 2004, after Gabby passed away, Krause founded Centennial-based Bags of Fun and The Gabby Krause Foundation to do just that.
The Bags of Fun team has since delivered almost 9,400 bags to children suffering from long-term, serious illnesses nationwide. More than 250 bags have gone to children in Colorado this year. "Our very first delivery [back when Bags of Fun launched] was to a 6-year-old boy who had just had his leg amputated," Krause says. "He was so animated, and candidly shared his story; I still keep in touch with him and his family."
As those who know her best would say, Krause is the driving force behind this meaningful organization. We look back and forward with the Lone Tree resident on the cusp of the nonprofit's 15th anniversary.
HOW HAS BAGS OF FUN (BOF) CHANGED SINCE THE EARLY DAYS?
"The bags now might include portable DVD players, Leapsters and Game Boys; every bag has a Kindle Fire, an Amazon gift card and 16 other fun, educational toys.
"We have also expanded the population of kids we reach. We can now offer BOF to pediatric patients undergoing major organ transplants, severe chronic epilepsy, kidney dialysis, severe chronic cardiac disease and various other diseases in addition to children fighting cancer."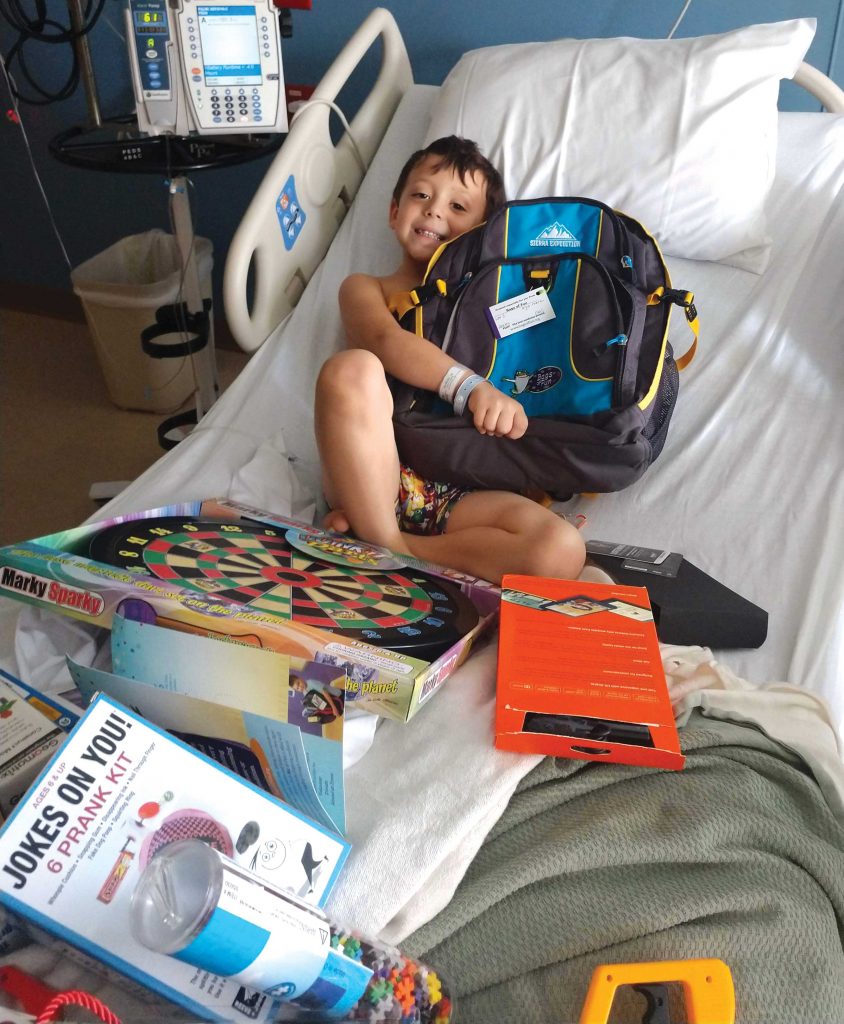 HOW HAVE FAMILIES RESPONDED?
"Parents tell us that the moment their kids got a BOF was 'the first time they saw their child smile since diagnosis.' We also hear about the relief a parent feels knowing that there are people in the community who understand and care about them.
"Children's Hospital Colorado did an independent study and found that 94 percent of BOF participants agreed that engaging in play with the patient alleviated stress as a medical provider; 98 percent of par- ents felt less isolated."
HAVE A MEMORABLE ENCOUNTER FROM DELIVERING BAGS TO RECIPIENTS?
"We recently delivered a bag to a young adult who had been cancer free, but relapsed. She was kind and gracious and had an amazing spirit. She said she never wanted to have to be on the list for a second bag, but was thankful for getting her grown-up BOF."
WHAT IMPACT HAS BAGS OF FUN HAD ON YOU PERSONALLY?
"When you have to bury a child, the emotions run deep on all levels; there is a part of your heart you will never get back. While there will always be that empty space, I am blessed to be able to carry on Gabby's wish and to have her spirit be a part of BOF. I am eternally grateful to the incredible group of women who run the company, along with our board, volunteers, close friends, family and the community around us."
WHAT'S NEXT?
As Bags of Fun approaches its 15th year, the company has expanded to Kansas City, Mo., and Indianapolis, with a goal of establishing one new market each year.
In Colorado, the 15th annual Bring Out the Bags event takes place Sept. 28 at Broncos Stadium at Mile High, which coincides with the nonprofit's 10,000th bag delivery and the 15th anniversary of Gabby's passing.
BAGS OF FUN
Centennial
720.476.3022