Aahhh, the call of the outdoors during a gorgeous Colorado summer. We just can't get enough. So, why not turn all your entertaining into backyard affairs? Imagine a sun-soaked brunch with your best girlfriends. There are bottomless mimosas, delicious food and the best conversation. You gather at the picnic table overflowing with plates of scrumptious snacks and lift a toast to lifelong friendships. Or how about a sultry, romantic dinner party with your favorite neighborhood couples. String lights add to the ambiance both on the table as decor and throughout the backyard to cast a soft glow on your company until the wee hours (OK, until 10 p.m.). Although backyard entertaining is meant to be casual, when you invite friends or family for a special get-together, you might want to ramp up the pre-planning to ensure the event goes off without a hitch and that all your guests enjoy themselves—and you are able to relax and enjoy it, too. These ideas ensure you'll spend more time participating in the party than sweating the details.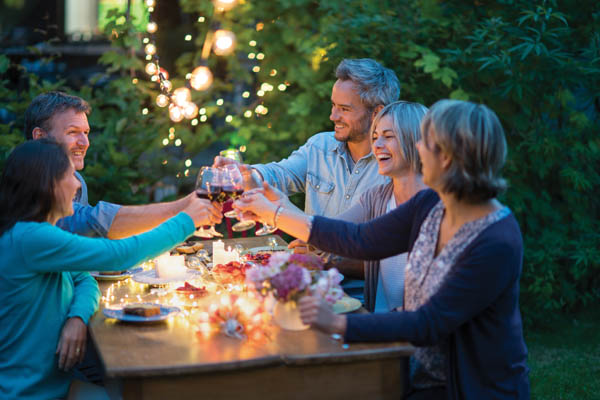 Pick a Theme
Game night? Mexican fiesta? Purple Rain? Under the Tuscan Sun … you choose. A theme will give you an easy way to shape the decor as well as the food. For game night, when guests will be busy with their hands, snack foods are best that they can easily pop in their mouths between play. Whereas a Mexican fiesta will be all salsa and dipping … not as conducive to busy hands. You can also choose a color palette to guide the "design" of your party.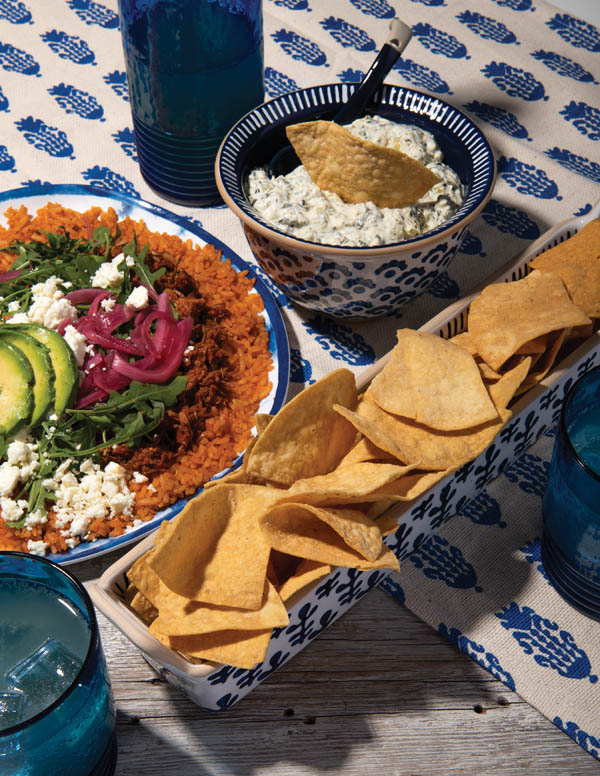 Gather the Essentials
Apply your palette to dinnerware, serveware, napkins, accessories, decor and more. Start with pieces you already have or opt for entirely new. In addition to the tabletop, decorate your outdoor space according to the type of gathering you're having—twinkle lights for a romantic evening, festive paper flowers in bold colors for your girlfriends, or games and buckets of treats for a children's party … the options are endless.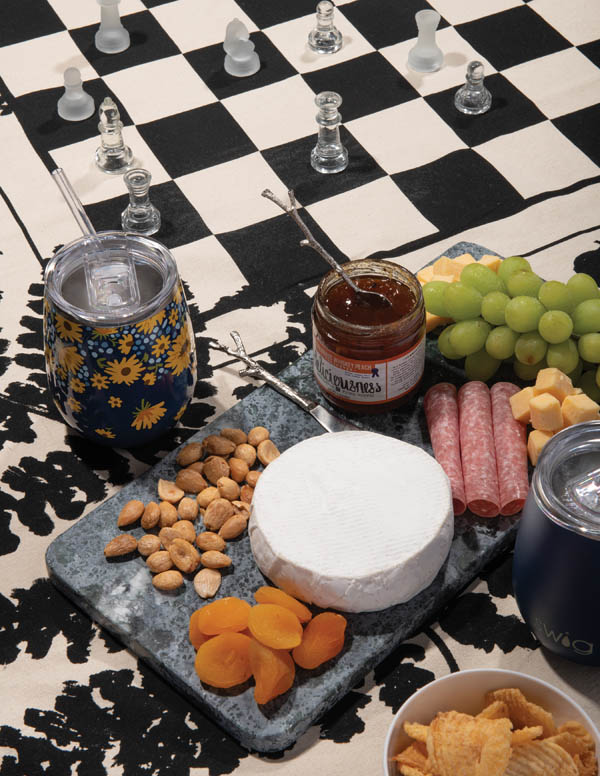 Food—and drinks—for the WIN
Sure, your guests will remember how much fun they had, but they will also remember the food, so give them something to talk about all summer long. A charcuterie board with fresh meats, cheeses and even local fruit from Tony's Meats & Market is always a hit. Then punch it up with Colorado Whiskey Peach Preserves from RedCamper Picnic Supply.
Pop by Mr. Miner's for sandwiches that you can slice small and pile on a tray, or for a Mexican-themed party, grab their hatch green chile carnitas. You can order ahead of time from the catering menu online for larger quantities.
Let's get to the goods. What about cocktails? Kick happy hour up a notch, Ms. Hostess with the Mostest, with your own fully stocked backyard bar. See Well-Stocked, for everything you need to know.