By Jessica Hughes

Learn how DENVER's TOP PRIVATE SCHOOLS stack up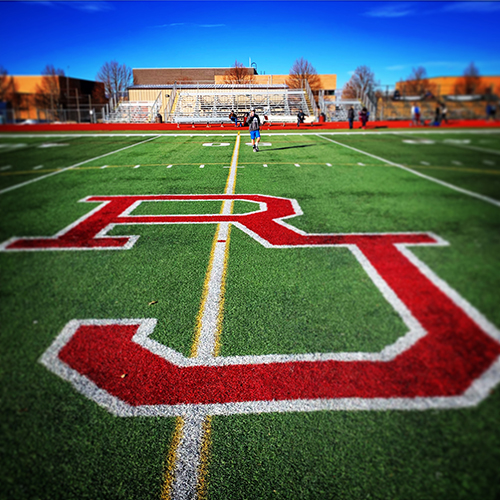 Photos Courtesy of Regis Jesuit High School Parents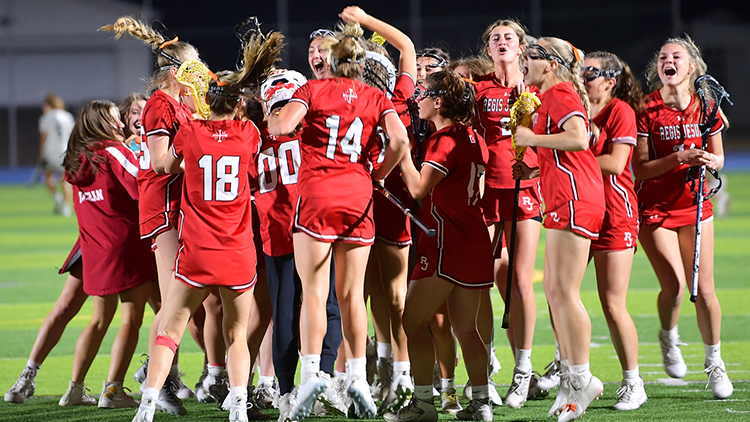 Although school is just starting, it's already time to think about next year if you plan to enroll your child in a private school as application dates for many are quickly approaching. When choosing the right private school for your child, there are many factors to consider: class size, tuition assistance, academic programs and much more. So, to help, we highlight some of the top private schools in south Denver and things you should consider to help make an informed decision.
REGIS JESUIT HIGH SCHOOL
Located in Aurora, Regis Jesuit High School is a private Catholic college preparatory high school that prides itself on providing a caring and formative experience for each of its students. "At Regis our primary focus is the development of the whole person—one that actively promotes academic, spiritual, social, emotional and physical development," says Arthur Knapp, director of marketing.
Beyond its academic and religious focus, Regis also prides itself on being committed to accessibly for all with a robust financial aid program that awarded more than $6.8 million to RJ families in the 2022-23 school year, with the average award being approximately 60%
of tuition.
New to the school, in January 2024, will be its 65,000-square-foot Science & Innovation Center, featuring intentionally designed classrooms, flexible spaces and furniture, and cutting-edge technology.
Applications for the 2024-25 school year are due December 12, 2023. Knapp says it will take some time to complete the application, so he recommends families begin the application process in the fall of their student's eighth grade year.
regisjesuit.com
Regis Jesuit Stats
Grades: grades 9–12
Denomination: CatholicAttendance: 1,714
Student-to-teacher ratio: 13:1
Average class size: 21
Tuition Assistance: 1 in 3 students receive tuition assistance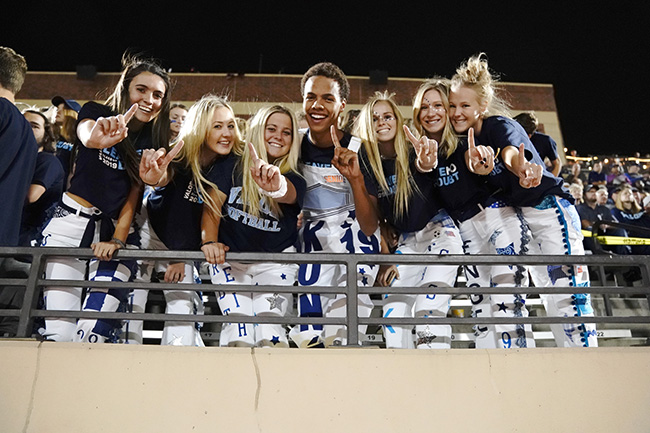 Photo Courtesy oF Valor Christian High School
VALOR CHRISTIAN HIGH SCHOOL
On a mission to provide an esteemed college preparatory program with a Christ-centered environment for its students, Valor Christian High School is a distinctive, co-ed, private school in Highlands Ranch that values biblical principles and emphasizes the highest level of academic, athletic and artistic achievement.
And with student numbers reaching more than one thousand, it is one of the largest high schools in Colorado. Along with its large attendance, Valor also showcases other impressive numbers including, 11 National Merit Students, nearly 90 percent of its high school seniors will attend a 4-year college such as Duke University and Baylor University and 78 faculty members with advanced degrees.
Awarded for its high standards of academic excellence, Valor Christian is one of seven schools in Colorado to receive the Blue Ribbon Award—an award given to the highest achieving schools in the country, using particular standards that interpret student performance and improvement.
But it's not just academics that make this one of the most popular private schools in Denver, it's also the athletics program. With 25 different athletic offerings, Valor brings home some impressive stats like 40 team state championships, 27 Colorado Player of the Year awards and 166 athletes who went on
to play Division 1 sports.
The application window opens September 1 with two application waves. The first will have a deadline in early December and the other will have a deadline in mid-February. According to Zach Gautier, director of admissions, about 80 percent of applicants apply during the first round, which is recommended. valorchristian.com
Valor Stats
Grades: 9–12
Denomination: Christian
Attendance: 1,220 (2021-22 academic year)
Student-to-faculty ratio: 11:1
Average class size: 21 (for 9th grade)
Tuition Assistance: 1 in 4 students received assistance. Awards $2 million each year in
needs-based tuition assistance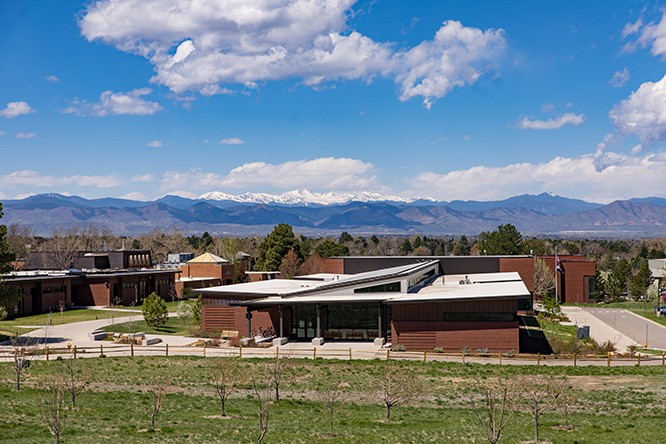 KENT DENVER
Founded in 1922 as the Kent Denver School for Girls, Kent Denver has existed as a co-educational, non-denominational institution since 1974. The 200-acre campus located in Cherry Hills Village, is best known for its rigorous academic programs, commitment to character development and supportive community.
"At Kent Denver, our mission is to transform the lives of students and community through extraordinary educational experiences," says Nick Hehemann, assistant director of communications. "That's what kids can expect—an extraordinary sixth- through twelfth-grade educational experience."
Rather than focusing on lecture-style learning, students participate in daily activities through classes and special programming. "Students at Kent Denver learn by doing," says Hehemann. Some of those opportunities include world-class signature programs like robotics, Model UN, speech and debate, mock trial, contemporary music, Innovation Scholars, and
MidFirst Bank.
Applications for the 2024-25 school year open September 1, 2023, and the deadline is January 31, 2024. Admissions recommends completing the inquiry form on the website first for an on-site visit. They also welcome inquires for a later year in preparation for the child's next step into middle school or high school. kentdenver.org
Kent Denver Stats
Grades: 6–12
Denomination: N/A
Attendance: 749 (2022-23 school year)
Student-to-teacher ratio: 9:1
Average class size: 16
Tuition Assistance: 24% of students receive financial assistance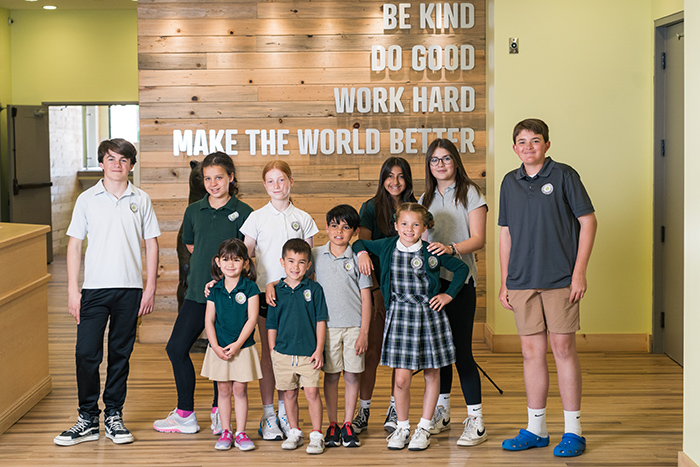 Photo Courtesy oF APSEN academy
ASPEN ACADEMY
"We live by one rule: Be kind," says Theresa Letman, director of marketing and communications at Aspen Academy in Greenwood Village. With a focus on academic rigor, character, leadership development, community strength and service, Aspen Academy—a Pre-K through 8th grade private school—
focuses on developing passionate, lifelong learners in a welcoming environment.
"The school is committed to changing the way people think about and experience education. Aspen Academy is fertile soil, where students, educators and families come to learn, grow and lead—not just for school, but for life.
The highly accredited school brings in awards such as the winner of U.S. Department of Education Green Ribbon Award (2020) and the Denver Business Journal Best Places to Work (2022). Its strong entrepreneurial emphasis is another unique achievement, making it the country's first-of-its-kind integrated and comprehensive Leadership, Financial literacy and Entrepreneurship curriculum (LiFE).
Aspen Academy is currently accepting applications on a rolling basis in limited grades. Visit the admissions page for more information regarding application process and requirements. aspenacademy.org
Aspen Academy Stats
Grades: Pre-K through 8
Denomination: N/A
Attendance: 400
Student-to-faculty ratio: 8:1
Average class size: 16–18 students
Tuition Assistance: The school prides itself on offering tuition that is 49% lower than the average independent schools in Denver.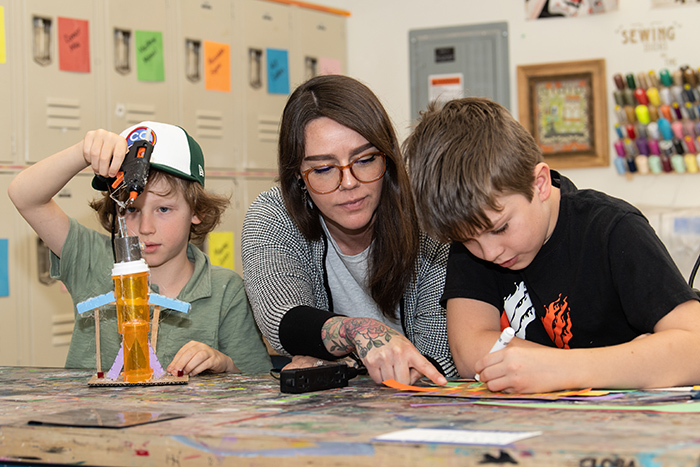 Photo Courtesy of Denver Academy
DENVER ACADEMY
At Denver Academy it's all about "the way you learn best"—the tagline for the south Denver private school. With a focus on individualized learning, students have the privilege of gaining an education that is as distinctive as themselves. "At DA, we don't force students into a mold; we celebrate each student's unique gifts and talents," says Valerie Hamlin, director of marketing and public relations.
This is achieved through an in-depth diagnostic analysis and comprehensive evaluation that uncovers individual learning styles and creates a unique learning profile for each student. In addition to its individualized learning approach, Denver Academy is also home to an extensive STEM program that offers SmartLabs (Science, Math, Art, Robotics and Technology) in elementary and middle school, with plans to build one for high school next fall.
Unique from other schools, admissions are rolling at Denver Academy. So, while there is no official deadline, there are wait lists for several grades. "The earlier we receive applications, the better," suggests Hamlin. "We start receiving applicants for the coming school year as early as October of the year prior."
Hamlin also notes that since they require testing for applicants to create a learning profile for each student, it's a bit more involved to apply. "The first step is setting up an informational meeting and tour," says Hamlin. "DA's enrollment team has a list of testing professionals they can provide at the meeting, and it does take time to get testing scheduled and completed, so it's a good idea to start the process in the fall or early winter."
denveracademy.org
Denver Academy Stats
Grades: 2–12
Denomination: N/A
Attendance: 452 (2022-23 academic school year)
Student-to-faculty ratio: 6:1
Average class size: 12–15 students
Tuition Assistance: 125 awards, 28% of DA
students received tuition assistance in 2022-23
Other Private Schools to Consider
Colorado Academy
Founded in 1906, Colorado Academy is liberal arts educational community based on culture
and inclusivity.
Grades: PreK–12
Denomination: N/A
Student to teacher ratio: 9:1
coloradoacademy.org
Denver Waldorf School
Private school in South Denver
with focus on special programs.
Grades: PreK–12
Denomination: N/A
Student to teacher ratio: 13:1
denverwaldorf.org
Mile High Academy
Faith-based school located in Highlands Ranch, recognized for its excellence and its
Christ-centered learning environment.
Grades: PreK–12
Denomination:
Seventh Day Adventist
Student to teacher ratio: 13:1
Milehighacademy.org
Mullen High School
Founded in 1931, Mullen High School is a private, co-ed school in southwest Denver focuses on a Lasallian philosophy of education.
Grades: 9–12
Denomination: Catholic
Student to teacher ratio: 11:1
mullenhigh.com