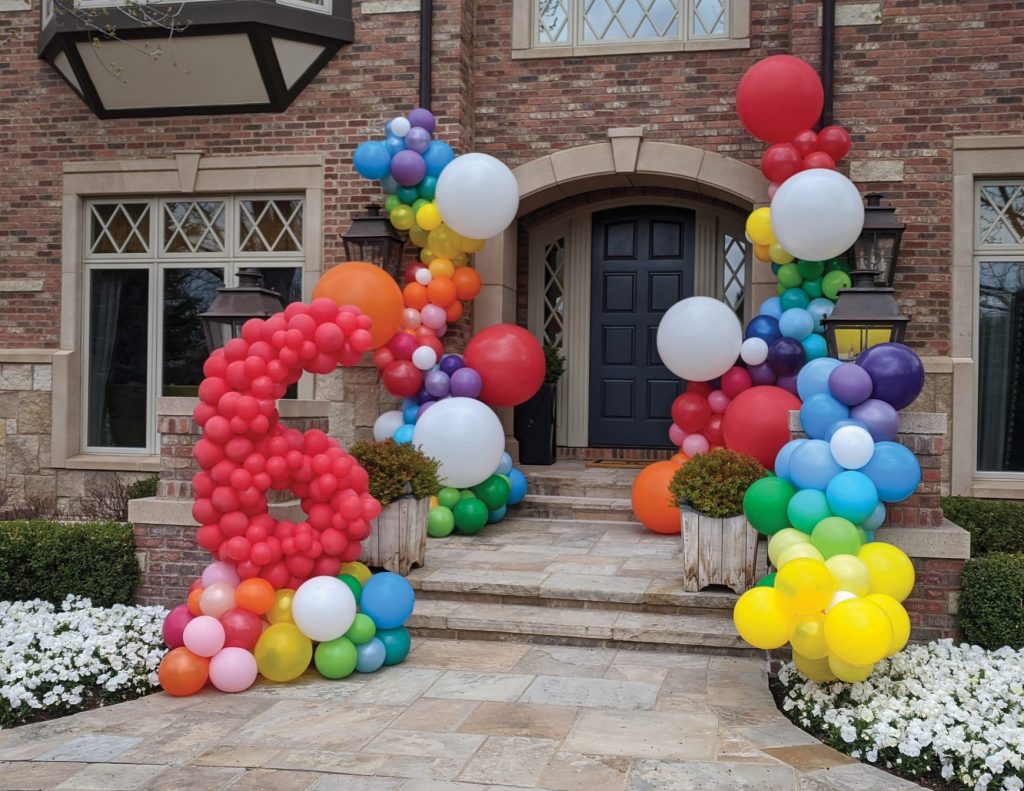 For Ashley Summers and Deann Espinosa, the novel coronavirus has nothing on necessity, mother of invention. In fact, more than three dozen metro residents have seen the event experts use their instincts in the face of necessity to spoil the virus' attempts to stop all facets of life. The bacterium's demise: caboodles of balloons—in plenty of delightful colors—and personalized signs that read like yard-sized greeting cards. Thoughtful, larger-than- life designs combine the two to create the kind of social-distanced friendly fête the entire neighborhood (and anyone driving through) can join in on.
In short, Summers and Espinosa are celebrating—with Sidewalk Celebration, their new company launched in April that creates contact- free installations cheering on all of life's big moments. And their approach is really … blowing up.
"The lightbulb moment was honestly on my couch," says Summers, a Cherry Hills Village resident. "Everyone was cancelling their events—I went from 11 to zero—so I thought, how am I going to keep my business alive and substantial, and also: how can I help support those who I work with on every single event?"
Sidewalk Celebration was the solution, where Summers' event planning expertise (her company: Ashley Nicole Events) and Espinosa's balloon-art knack (her business: Denver Balloon Decor) work together to create (mostly) yard centerpieces that mark birthdays, graduations, births, you name it. "Sidewalk Celebration is for any occasion," Espinosa says. Tasha Rae Designs dreams up the signs.
The setups start like any other party: with planning. "No order is the same—I'd say 99 percent of the installations are custom," Summers says. "We talk with the client about what they want, which sometimes includes a site visit. Then Deann and I figure out how to make the idea work, the clients put down a deposit, we put them in the calendar and, finally, we install—which we don't like doing the night before because we want the balloons to look fresh. If it's someone's birthday, we'll put everything up at around 7 a.m., but we've also done times like 4 a.m." After at least 24 hours—clients decide the timeframe—they come back to take everything down. (So far, a little more than half of their showstoppers have been put up in Cherry Hills and Greenwood Village.)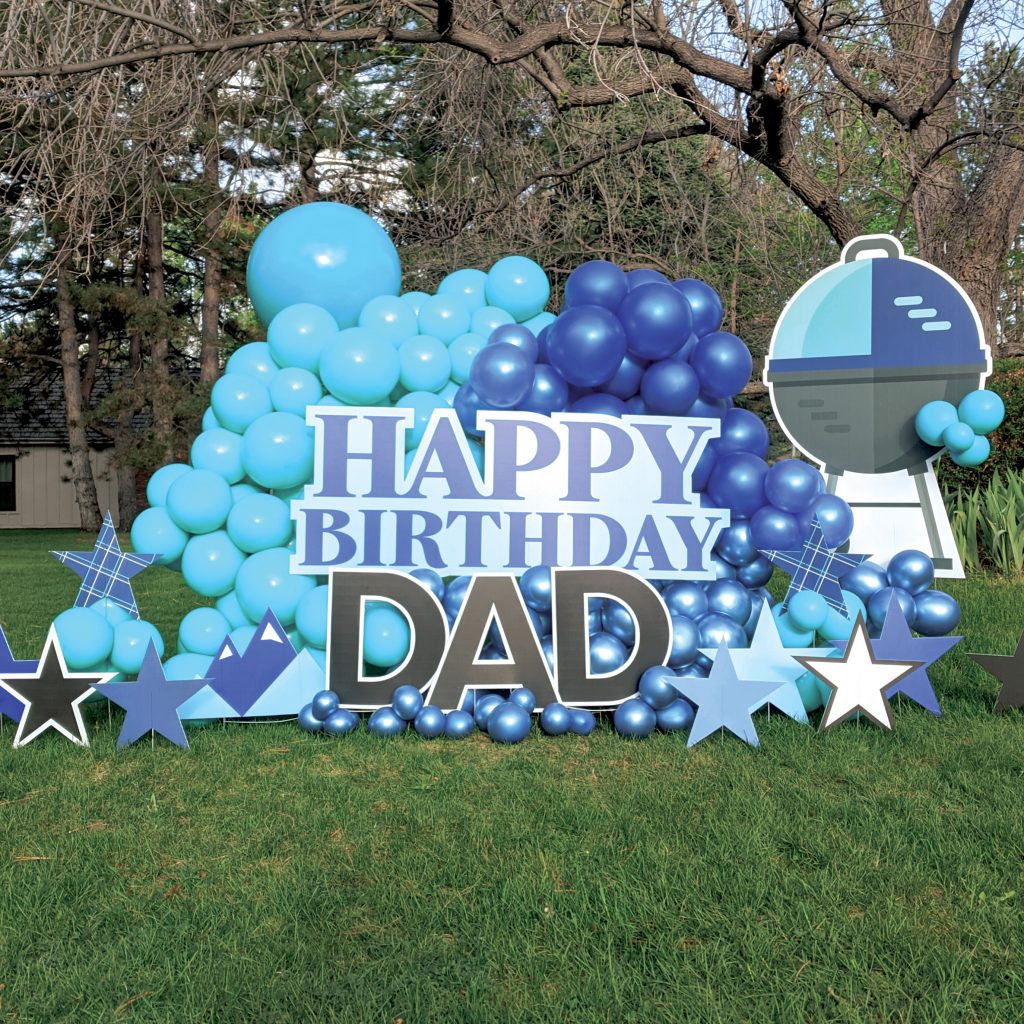 From there, the way to the light-as-air gift unearths unique challenges that Summers and Espinosa had no idea they'd be getting themselves into, but also show how serious they are to keep spirits from deflating. "The heat, weather and even ground have been factors—you don't know if the yard is clay or rock, or if there used to be a parking lot there. We have to come with our muscles, hammers, stakes," Espinosa says. "I spend a few hours beforehand blowing up 100-plus balloons for each project." Adds Summers: "We're learning a lot about terrain. Our toughest install was graduation signage for a Highlands Ranch high school: It was the windiest day in the last 10 years or something crazy like that. It turned out great, but installing was pretty funny."
Some of Espinosa's favorite installations have been a big indoor corporate build, celebrating a company's return to its building—"I didn't think I'd be able to do something like that for one to two years"—and a surprise setup for Summers' birthday. The reactions are even more memorable: "We had one mom start to cry when we decorated her house for her son's birthday," Summers says. "It was emotional because she wanted to give him something really special, and felt that would be impossible until we set everything up."
Will Sidewalk Celebration become a mainstay? All signs point to quite-possibly-yes. "There have been days where I've stayed up for 24 hours straight," Espinosa says. "We think this may be something that continues regardless of COVID. This may be a new way to celebrate."
One of the best outcomes the duo has seen from all of this: It's transforming how people mark an occasion. Now, your community can be part of well-wishes and congratulations, and you can "bring joy to everyone," says Espinosa. "There was a shift from this cloud hanging over everybody, assuming we had nothing left to celebrate, to feeling like the sun came out."
SIDEWALK CELEBRATION
720.470.2105