"One of my favorite holiday traditions was reading The Polar Express with my mom under the sparkling lights of the Christmas tree, a warm fire crackling in the fireplace, and sipping hot chocolate as we pored over the beautifully illustrated book by Chris Van Allsburg. It was also a favorite memory of Scott Temme, who brought the idea to life with the Grand Canyon Railway's Polar Express.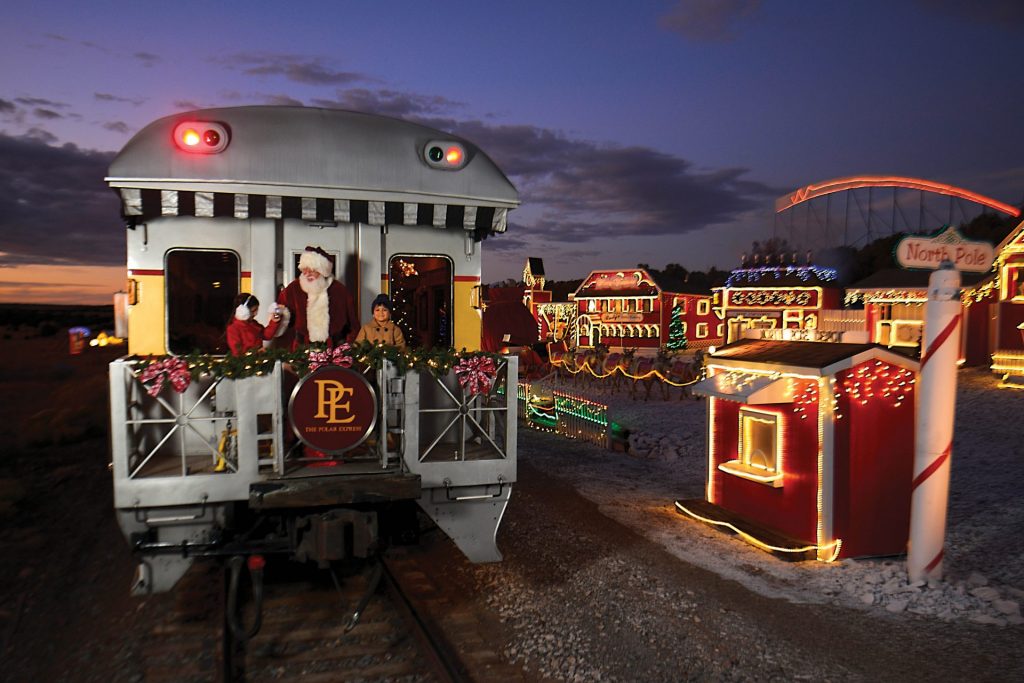 I had the opportunity to photograph the private luxury lounge cars, complete with Christmas décor and an exclusive visit from Santa at the North Pole. Inclusive of a dining car and lounge, a sleeping car and a silver bell gift from Santa, the memories made aboard The Polar Express will leave an impression for a lifetime." ─ Chad Chisholm
TICKET TO RIDE
Experience the ultimate Polar Express experience aboard your own private charter train to the North Pole. Departing now through January 3, 2021.
Grand Canyon Railway & Hotel
800.843.8724; thetrain.com/events/polar-express