By: Amanda Lacey
GOALS VS. RESOLUTIONS: HOW TO KNOW THE DIFFERENCE AND WHY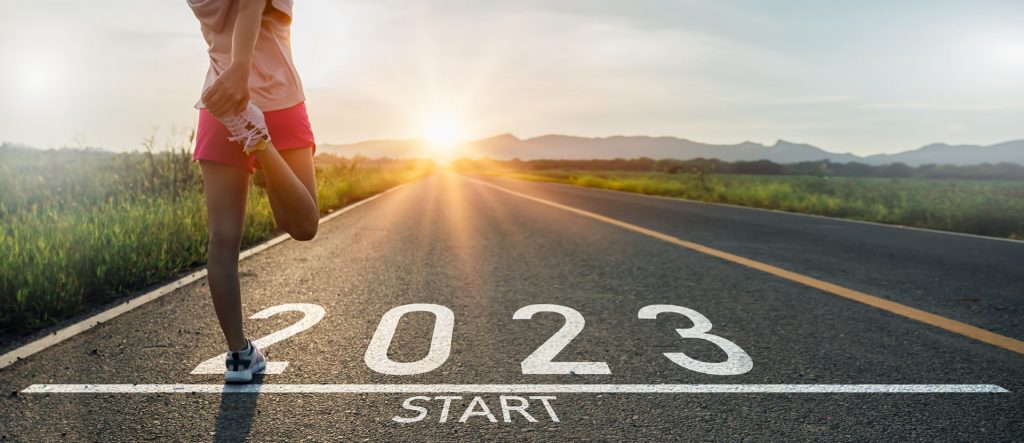 THE NEW YEAR IS HERE, and there's one thing on everyone's mind: resolutions. But what is a resolution without a plan or a goal? Are we setting ourselves up for success or simply starting the year with the intention of doing something differently?
It's first important to think about the difference between the two. A resolution is a firm decision to do or not to do something. A goal is the object of a person's ambition or effort, an aim or desired result.
Resolutions often result in something we won't and don't want to do. Goals lead to habits and committing to do something in order to achieve a desired outcome.
Here's what we propose: Set annual goals and determine the habits or little milestones that will result in achieving them. First and foremost, be realistic with yourself. It's essential to think about the outcome and how you will get there. And then be specific. The more specific and detailed you are, the more likely you are to accomplish your goal.
AvidLifestyle editor, Heather Shoning, has a long history of studying goal setting and says, "Learning to have a relationship with my goals changed everything for me. I don't set lofty goals and sit back, waiting for them to happen anymore. I review my goals and take small daily actions to attain the desired outcome."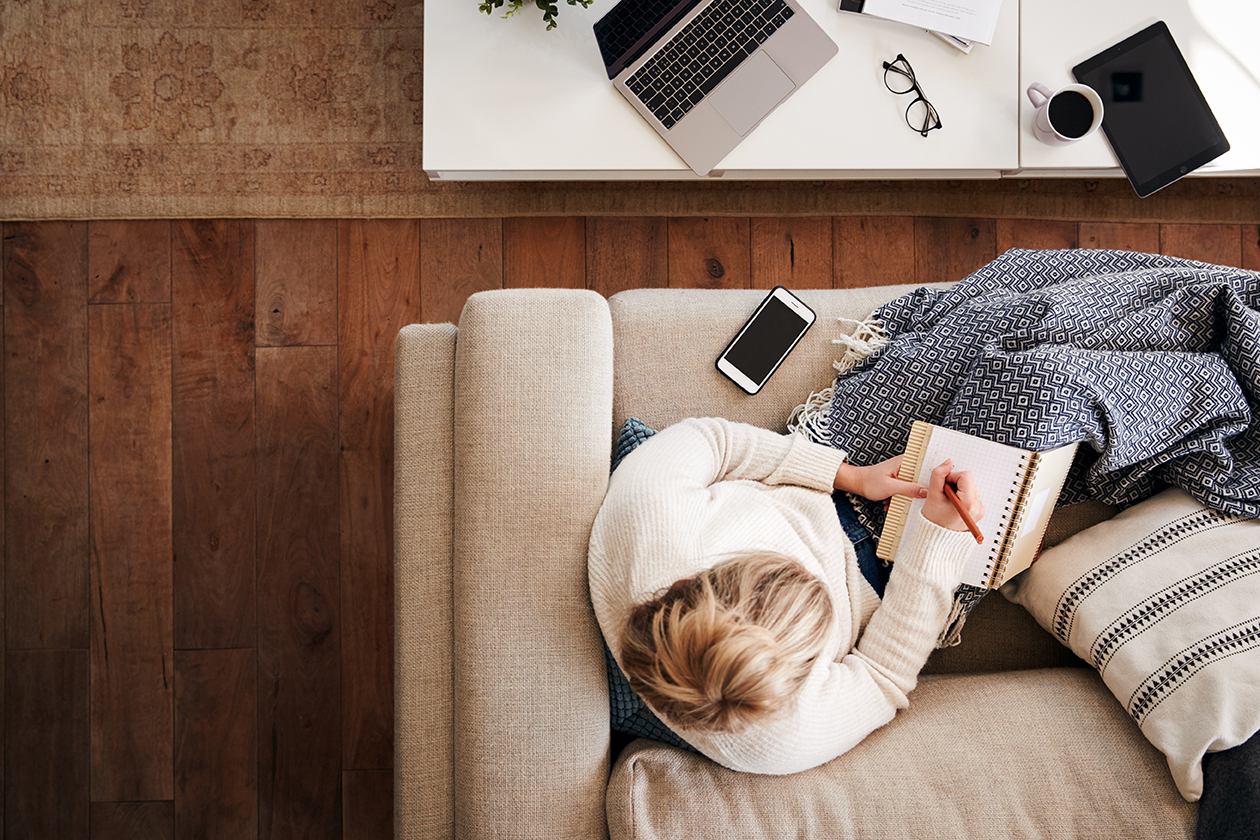 FIND INSPIRATION
Shoning recommends a book by Keller Williams real estate founder Gary Keller and the associated podcast, "The One Thing." Both offer simple tools to help transform the way you think about goals and what is possible so you can achieve what matters most personally and professionally. When we say simple, we genuinely mean it—Keller suggests you narrow your concentration to—as you might guess from the title—one thing.
In addition to keeping it simple is the process of going small. In his book, Keller says: "Going small is ignoring all the things you could do and doing what you should do. It's recognizing that not all things matter equally and finding the things that matter most. It's a tighter way to connect what you do with what you want. It's realizing that extraordinary results are directly determined by how narrow you can make your focus." The critical step people miss is breaking a goal down into small steps that, taken one by one, will lead to the eventual attainment of the goal.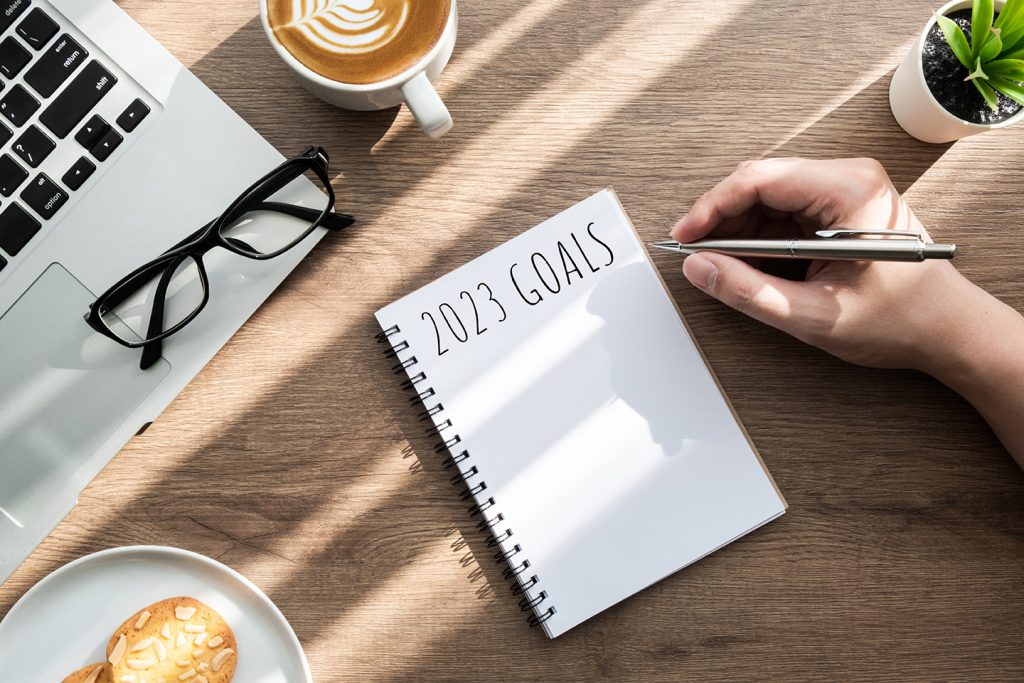 SEEK HELP AND ACCOUNTABILITY
Sound easier said than done? We met with coach Paris Heinen of Always on Your Side Coaching for some guidance. Heinen agrees with the approach of choosing one goal to focus on. Doing so will create tiny habits that will lead to achieving the big goal. These habits will not only assist in achieving the goal but will also likely lead to permanent lifestyle changes to help to maintain it.
"My clients will often communicate their big goal, but then we break things way down," Heinen says. "For example, in terms of weight loss, we're going to break it into the things that you have to do and make each thing as small as we can, even if it's as simple as making sure that the fridge is stocked, and the vegetables are prepped (to assist with eating habits)."
"My philosophy—and my entire coaching business, really—is that there's no one right way for everyone, so we need to figure out how it can be easier for you," says Heinen. "Then we explore how we can make it fit into your lifestyle. That's my biggest goal for everyone."
Heinen also notes that motivation and mindset are everything. While motivation is wavering, it's best to figure out why this is lacking and explore other possible approaches. Additionally, post-it notes and positive daily affirmations go a long way. Keep these items nearby so you can revisit them daily to remind yourself of the progress and what's to follow.
Negative habits are easy ones to perpetuate while developing a new positive habit can be challenging, so figure out why you're doing what you're doing—dig deeper mentally and emotionally. Think about what you would do differently in the days to come. And ultimately, always remember to be gentle with yourself during this time. Forgive yourself, but still push yourself. Create boundaries and stick to them. This focus and commitment to your goals will ensure you reach them in no time.
"THE ONE THING" BY GARY W. KELLER AND JAY PAPASAN
the1thing.com/

PARIS HEINEN, ALWAYS ON YOUR SIDE COACHING www.alwaysonyoursidecoaching.com/