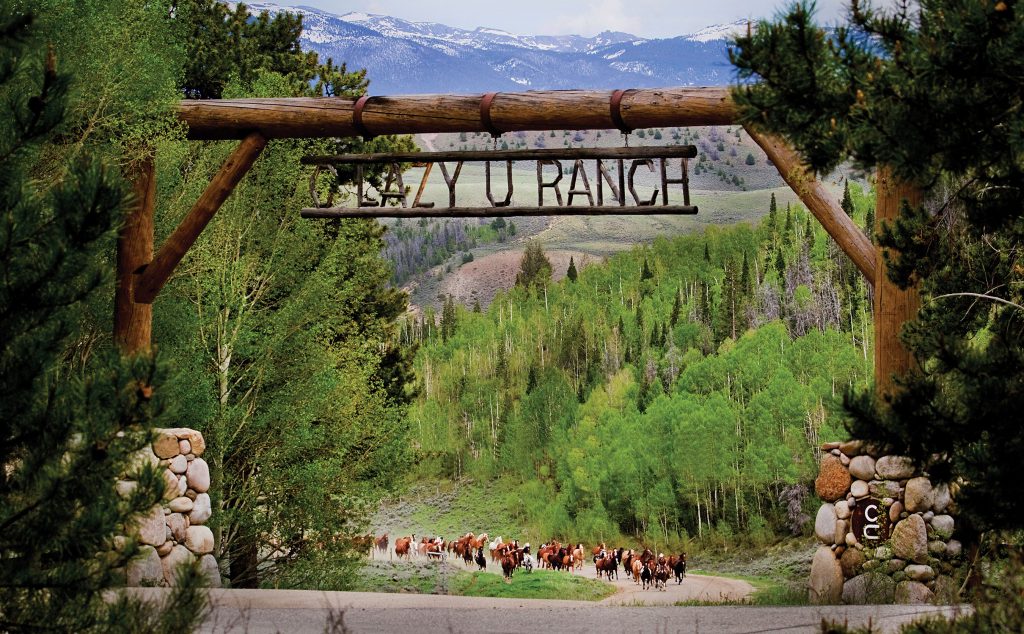 For most of us, the axiom some things only get better with age is best applied to vintage wine or a rare bottle of whiskey. For the Honig family, the saying best exemplifies one thing: their return trip to C Lazy U Ranch, which took place just shy of 30 years after their last great escape to the luxury property.
"In 2017, my daughter Natalie was turning 40. Her husband asked her what she wanted, and her response was that she only wanted us all to go back to the C Lazy U," says mom Dianne Honig. The family of five, which now spans the south suburbs and includes spouses and grandkids, made their first trips to C Lazy U in 1988 and 1989. In 2017, just like Natalie wanted, they went back to see if the place matched the memories. The verdict: "The return trip was just as good, if not better," says Dianne. "Just go; it will be transformative." And, this year, particularly festive. The ranch is celebrating a big birthday, too—100 years in business.
THE KIDS' PROGRAM WAS JUST AS POPULAR.
"It's great for kids ages 4 through 16; at 6, kids get on horses," Dianne says. "I asked James, my now 12-year-old grandson, what he likes about the ranch and he said, 'I feel so free!' "
THE ADULTS RETURNED TO MUCH-MISSED HOBBIES.
"My favorite thing is the horseback riding. All of the adults in our family are intermediate riders and we were really able to utilize our skills on animals that were well-trained."
Courtesy the Honig family

Courtesy the Honig family
BRANDED COWBOY BOOTS MADE A HISTORIC APPEARANCE.
"The ranch will brand your cowboy boots (and any other items you have). My husband still has his boots from 1988 and wore them on our 2017 and 2018 trips."
THE WHOLE FAMILY REVELED AT THE SHODEO.
"At the Shodeo, which is like a rodeo, the kids can do this race that involves putting their face in a pie tin of whipped cream and finding a piece of bubble gum. I have a picture of my daughter Ashley, who is now 38, winning first prize at that race at 6 years old. Fast forward to today and Kenley, who is Ashley's daughter, also won first prize. Now, we have pictures of them both."
THE WHOLE FAMILY ALSO REALLY RELAXED.
"Every day we came to our cabins with blue jeans and cowboy boots, both dirty from riding, and would kick them off into a pile. The next morning, we would put those same blue jeans and boots right back on and go right back out."
HAPPY BIRTHDAY C LAZY U!
In honor of its centennial, C Lazy U has unveiled a $10 million renovation and special packages.
Cheers to 100 years with the Bougie Bootlegger, a $100 Manhattan that features the ranch's centennial spirit—an exclusive cask of Leopold Bros. Cask Select Four-Year straight bourbon.
Become a C Lazy U history buff with the Trains, Horses and The Wild West package, which includes riding the Winter Park Train from Union Station to Granby and copies of C Lazy U Ranch, 1919-2019: A History and, for the kids, Petey and Wolf, the ranch's children's book.
PLAN YOUR STAY
C Lazy U Ranch
Granby
970.887.3344