I think we can all agree that this summer has been exceptionally hot. Switching up your skincare regimen to adjust to the ever-changing climate is a task in itself. As we move into fall, temperatures start to drop and the air becomes dryer, with small fluctuations in the weather that can help ease the transition for our skin into the winter months. Change doesn't have to be drastic.
At Clove Studios, Hydrodermabrasion is the skin treatment of choice as the summer transitions into fall. This treatment deeply exfoliates the skin and simultaneously delivers a dose of hydration. In my professional opinion, a massive "drink of water" is one of the most effective ways to exfoliate the skin. Be sure to ask your aesthetician on your next visit what treatment they recommend to give your skin optimal hydration.
A good, skincare regimen at home is the key to success and keeps your professional treatments fresh. Turn the page for some tips to help you keep that healthy glow after summer fades into fall.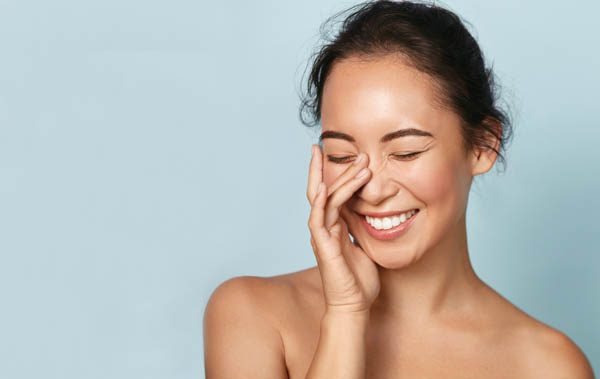 Choose a cleanser that suits your skin type. Some people prefer to use two cleansers: one for the morning and one for the evening. I recommend a brightening cleanser to start your day; Sanitas Vitamin C Lactic Cleanser (sanitas-skincare.com) is my favorite. Then choose a cleanser for the evening that suits your skin type. Remember to wash your hands before cleansing and double-cleanse your face to wash off the day!
Exfoliate your skin. I find a lot of people overlook this step because there is a lot of confusing advice out there about not over-exfoliating, using anything harsh and being as gentle as possible. This is all good advice, but the fact remains that skin needs to be exfoliated to remove dead cells. Exfoliation leaves the skin fresh and luminous and allows for other therapeutic products to absorb properly and evenly. Clove Apothecary's Kōtaku Skin Polish (clovestudios.com) is a gentle natural face polish and a great addition to any at-home skincare regime.
Make a flawless transition into fall using a serum that aids natural hydration. I was recently introduced to the locally owned Katari Beauty line which is quite lovely. Their Bárie Mediterranean Rejuvenating Oil (kataribeauty.com) is superb for boosting collagen, which plumps up the skin and refreshes dehydrated skin. Ingredients include Prickly Pear Seed Oil, Omega-3, 6, 9 and a high concentration of Vitamin E.
Hydrate! Moisturizers help replenish natural oils that are stripped away when you wash your face. I recommend changing up your moisturizer when the seasons change. CBD line, Plant Love Naturals Skin Drink: Facial Moisturizer (plantlovenaturals.com) is a seamless addition to any nightly routine. The  Squalene, Gotu Kola and Hyaluronic properties found in CBD products aid in keeping skin hydrated.
Weekly treatments can help beat the dry fall air. Clove Apothecary's Moisture Mask (clovestudios.com) is a pink clay mask with anti-aging, hydrating and soothing qualities which, make it a great choice for do-it-yourself treatment between appointments.
Always wear sunscreen. No matter what the weather forecast is, always, always use a high-SPFs sunscreen with broad-spectrum protection from the sun's harmful rays. And don't forget to reapply throughout the day.
We are so lucky to live in a place with such natural beauty, but your skin shouldn't suffer when the weather changes. Practice these steps to ease into the new season with healthy, glowing skin.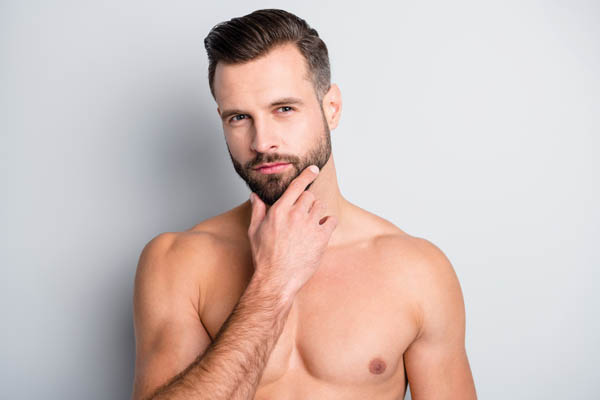 For the Fellas
Men's skincare has evolved in the past few years and guys are here for it! Keeping it simple is the name of the game.

Local barber Danny Matthews from Dark Rose Club on South Gaylord Street recommends True Grit Grooming Products. The True Grit Grooming line is made in Denver and offers a wide variety of products including Ace of Spades Shave Soap and Lawless Hair & Body Wash. The key to great skin is consistency and quality products.
Courtney La Marine is a licensed Aesthetician, Owner, Clove Studios & Clove Apothecary