Nothing says thank you like EATS and TREATS FROM THESE LOCAL BUSINESSES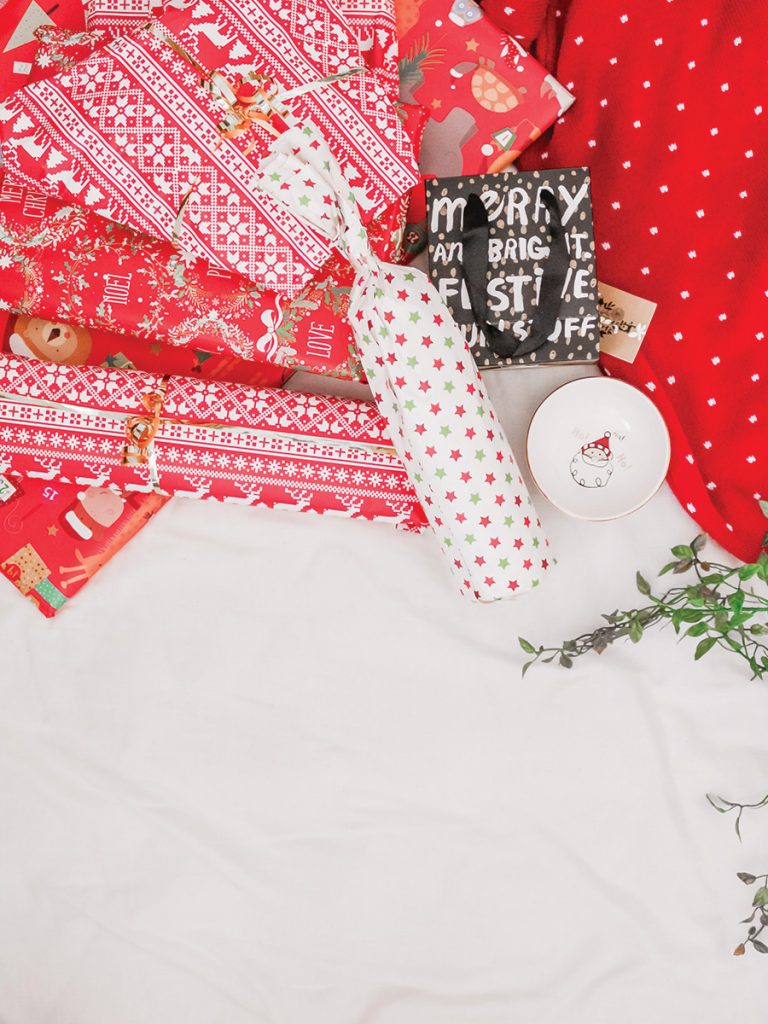 GIFTING from the heart is extra special when you're also shopping locally for those thoughtful tokens of appreciation. As you accept holiday invitations, think about what your host might like as a thank-you gift. We've curated some favorite places to pick up tasty treats sure to surprise and sweeten the holiday season for any host.
KITCHEN WHIZ: SAVORY SPICE
Savoryspiceshop.com
From gourmet hot cocoas to unique popcorn seasonings (the garlic dill pickle flavor is an unexpected but instant favorite!) to pre-measured mixes for cozy soups, crowd-pleasing dips and quick marinades, Savory Spice is the Front Range's one-stop-shop for flavor. Founded in Colorado in 2004, Savory Spice is awesome for any baker, grill master or serial snacker on your guest list.
"Brand new this season, the Wonders of the World Spice 'n Easy Set contains eight globally inspired recipe mixes (think butter chicken shawarma, chimichurri and more) all in a colorful, highly giftable box. The busy home cooks and adventurous foodies in your life will thank you … and hopefully invite you over for dinner!" says Savory Spice's director of marketing Kevin Gaertner.
BUSY BODY: TERRA APOTHECARY
terradenver.com
Owner-operated Terra Apothecary, located on South Broadway, packs a powerful punch of healthy indulgences, herb library, essential oils, skin care, hand-poured candles and tons of local artisanal products that can be easily paired and packaged at the store. There's a rotating menu of teas to help unwind and cleanse. The shop focuses on supporting the local community and helps entrepreneurs debut and showcase items. Create a gift basket with dozens of items. We love the herb library for healthy vibes in 2023!
LATE NIGHT HOST: OPOPOP
opopop.com
Englewood-based Opopop, the creators of flavor-wrapped popcorn kernels have a 2022 Holiday Collection with limited-edition flavors including Fancy Butter, Salty Caramel and brand new this year, Cocoa Mint. Popcorn was one of the biggest food winners during the pandemic, and Coloradans are lucky with so many local options.
The gold-foiled Holiday Collection box includes Opopop's signature reusable silicone microwave popping bowl, which is easy to use—even for children—and seven kernel sachets, six of the seasonal flavors plus one test launch (lightly salted). Available online and at Williams Sonoma and Foxtrot Markets.
TREND SETTER: ORNERY OLIVE CHARCUTERIE CO.
orneryolive.com
The art of charcuterie is on-trend for 2023. Owner Lindsay DiDonna has created a personalized gift, ideal for those who love to entertain, watch the latest reality kitchen shows and want to toast the New Year. Our go-to gift this year is DiDonna's charcuterie workshop for $50 per ticket. The course is offered on Friday evenings, Saturdays and Sundays (in the host's residence or at location of choice) and includes a variety of artisan cheeses, charcuterie, honey, fresh and dried fruits, seasonal sweets, nuts, marinated olives, cornichons, and baguette slices or crackers. If your host might prefer their own private indulgence, Sofia's Snacks travel well and the small box, which retails for $15 is a stunning gift.
HAPPY SPIRITED: GROW + GATHER
growgather.com
The Englewood-based eatery, market, event space and seasonal farmers market is a stunning display of sustainability and vitality in the city. Their onsite shopping experience is full of local agricultural gems. The weekly display of hosted items changes with seasonality. You'll find stunning flowers and plants, jams, sauces and pickled vegetables from their onsite gardens, and more. Stop in for a cup of coffee as you wander through the space. There's even a rooftop garden! We love the succulents and trailing vines for this season; every extra shade of green in the winter is certainly welcome. Put together the perfect collection of gift items based on your host's favorite things.