Family roots run strong at Highlands Craft Distillery and Belli Fiori Lavender Farm, a mother-son duo distillery and organic lavender farm. Dylan Proietti was inspired to make spirits from his mother's lavender farm and shop. With Olathe sweet corn as the base, he began blending various botanicals including anise, orange, grapefruit and of course, lavender. He now distills gin, vodka and rye. There is no better place than Highlands to enjoy a cocktail in the summer sun or cool off in the recently built tasting yurt. Dillon plans to open an Italian food truck soon. Lisa Proietti sells lavender soaps, lotions, body scrubs, natural bug sprays, linen fresheners, dried lavender buds and essential oils.
coloradohighlandsdistillery.com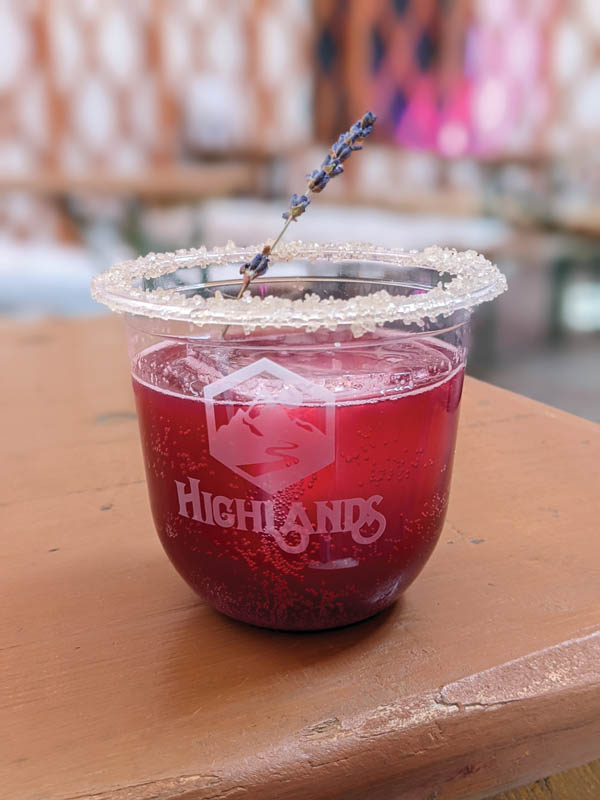 Highlands Craft Distillery's
Provence Lemon Lavender Cooler

Makes one cocktail
Ingredients
4 blackberries
2 oz vodka
2 oz lemon juice
0.75 oz lavender syrup
Lavender sprig for garnish

Method
Sugar the rim of a martini glass. Place blackberries in a cocktail shaker and muddle. Add ice, vodka, lemon juice and lavender syrup; shake well to combine. Double strain into prepared martini glass, garnish with a lavender sprig and enjoy.
Tess Peterson and Halsey Swetzoff learned the art of butter and cheese making in Vermont and Wisconsin and … Tasmania. Now they live in Palisade and own Ghost Rock Farm where they make cultured butter and cheeses. The fermentation process means there is no room for cutting corners.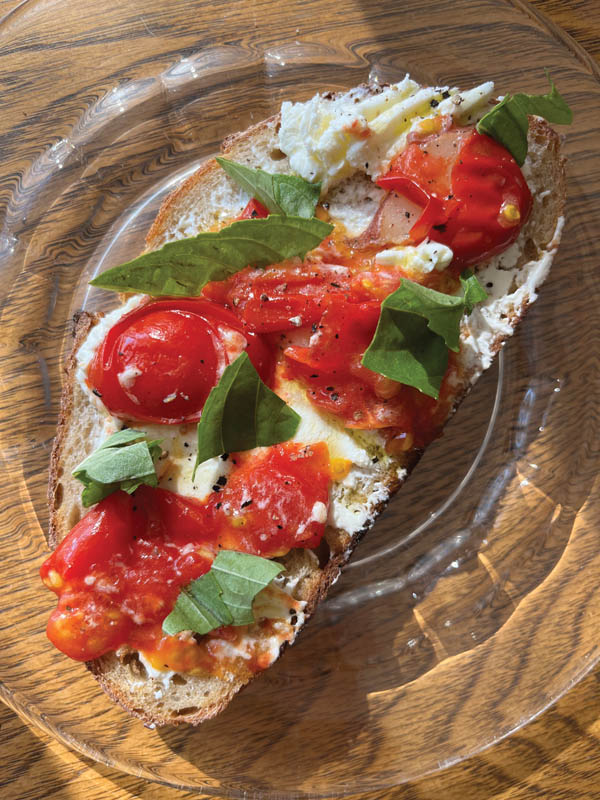 Ghost Rock Farm's
Morning Toast with Fresh Cow's Milk Cheese and Roasted Tomatoes
Makes one serving

Ingredients
Handful of cherry tomatoes, cut in half
2 tbsp extra virgin olive oil
Salt and pepper
Thick slice sourdough bread
2–3 tbsp cow's milk cheese
3 fresh basil leaves, shredded
Method
Preheat oven to 375 degrees. Cut the cherry tomatoes in half, and place in a baking tray.
Drizzle with olive oil, salt and pepper. Roast tomatoes at 375 for 15–20 minutes, or until soft and smelling delicious. Toast the sourdough bread. Spread a layer of cow's milk cheese over bread. Top with roasted tomatoes and shredded fresh basil.