When she moved to Castle Rock more than a decade ago, Nicky Kulish enjoyed the community's small-town feel. As rapid growth started happening all around her, though, she became a bit apprehensive. "But now I see all that has come into Castle Rock, and it's exciting," she says.
Today, although the population has climbed to more than 80,000, Kulish isn't upset about the boom at all. That's because the growth—which she believes is being well managed by town leaders—has resulted in a lot of positives for residents, including more retail and dining options, more open space and parks, a full-service hospital, numerous community events and a revitalized downtown area. Through it all, she says, "Castle Rock has never lost that small-town feel we all love."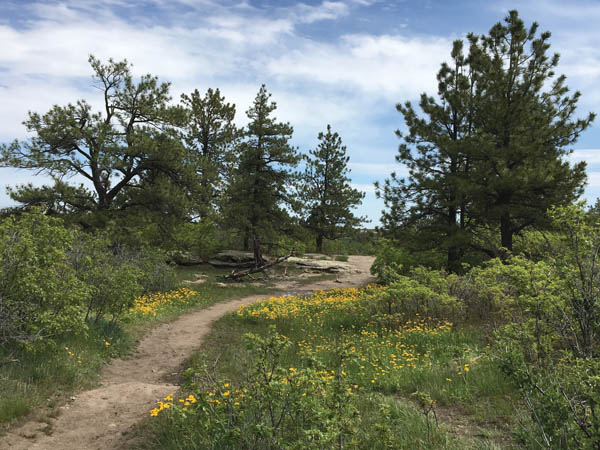 Managing Growth
The county seat and largest municipality in Douglas County, the town is named after the castle-shaped rock formation that's perched on a hillside, dramatically visible as you travel along I-25. (Early settlers in the area reportedly suggested the butte be dubbed "Poundcake Rock," but thankfully, that moniker didn't stick.)
The town has grown at a rapid clip since 2000, when it was just shy of 21,000 residents. Tara Vargish, the town's director of development services, says that most of the growth that's visible today has actually been in the works for a long time. "A lot of things being constructed now had their planning done a decade ago," she explains. "It just took that long for the market to catch up."
As for those who fear the growth might someday spiral out of control, Vargish is quick to assure them it won't happen. "All of the land in our jurisdiction is already designated with a proposed use, whether that's residential, commercial, open space, parks, schools, fire stations and so on," she says. "If everything in town were all built, we might someday reach a population between 120,000 and 140,000 residents, but maximum buildout wouldn't be for a few more decades at least."
"The important thing is to grow smartly so we can maintain our community character," says Jeff Smullen, the assistant director of Castle Rock Parks and Recreation. In community surveys, residents overwhelmingly indicated that one concern about growth was trying to cram more people into the same spaces. But the town has a plan for that, Smullen says: Each new development (residential or commercial) must dedicate a minimum of 20 percent to open space, plus eight acres per 1,000 new residents for active parks. The town's goal, he adds, is to conserve at least 30 percent of land for open space, whether public or private.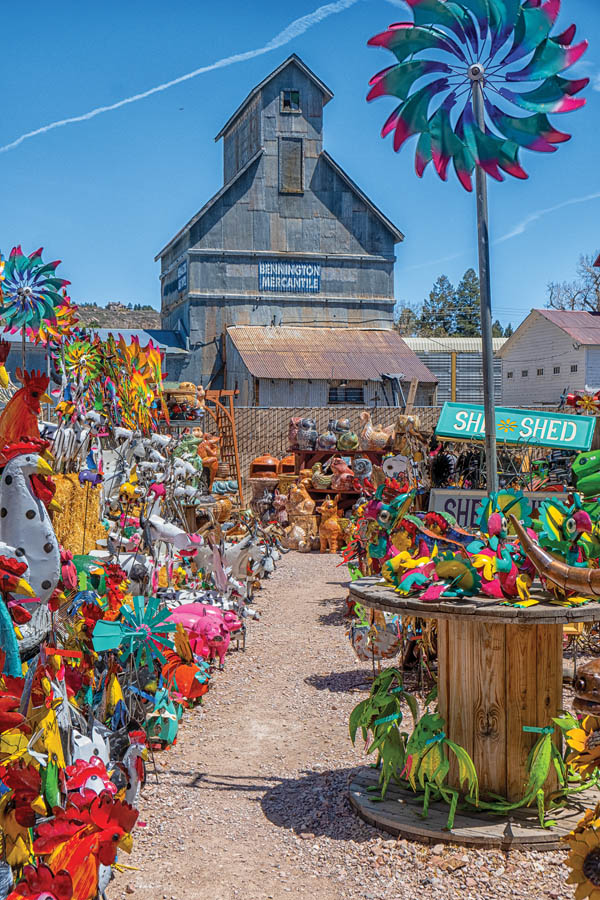 Preserving the Lifestyle
"The message we got [from residents] is that parks, trails and open space are important components of maintaining our quality of life and making sure we don't lose that as we grow," Smullen says. These amenities help preserve the small-town character locals want.
Jen Reinhardt, the town's events supervisor, believes that having a bustling downtown is another key to maintaining a quaint, small-town feel and preserving the desired lifestyle. "People were tired of driving elsewhere for events, and for amenities," she says, "so we had to figure out how to grow with intent."
Historic downtown Castle Rock has undergone a renaissance of sorts in recent years, with a slew of new restaurants; gathering places like coffee shops; locally owned stores and galleries; and the renovation of Festival Park, a community space where Reinhardt hosts many of her popular annual events (see sidebar below).
"Downtown Castle Rock has transformed into a place where people live, work, dine, shop and celebrate," says Jason Gray, Castle Rock's mayor. "I've had the pleasure of living here for more than twenty years, and I've see the town evolve a lot during that time. While much of the growth we see today was set in motion years ago, I believe the town is doing an excellent job in balancing growth with a commitment to quality development."
"Where you live has to fit your personality," adds Reinhardt. "I know a lot of people who have come back here after leaving. That's because there's just something about this place. It brings you back home."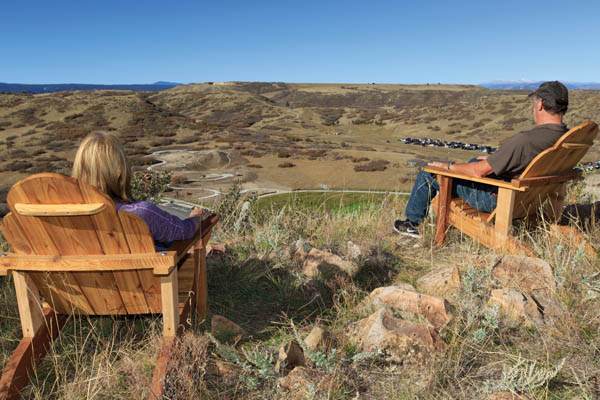 WHAT'S NEW in Castle Rock
Here's a glimpse at just some of the projects underway this year:
Cobblestone Ranch Park in northeast Castle Rock, just opened at the end of June.
Renovation is happening at Butterfield Park to include new tennis courts, pickleball courts, trail connections. It will also include Possibilities Playground, one of only a handful of fully inclusive playgrounds on the Front Range.
Castle Rock Adventist Hospital is constructing a third office building that will include more medical offices and a surgery center.
A new library recently broke ground in downtown.
The Parks & Rec Department is currently building trails on a 60-acre land donation that connects to another open space property near Founders Parkway. When completed at the end of 2022, the parcel will include 100 acres of open space and 5 miles of trails.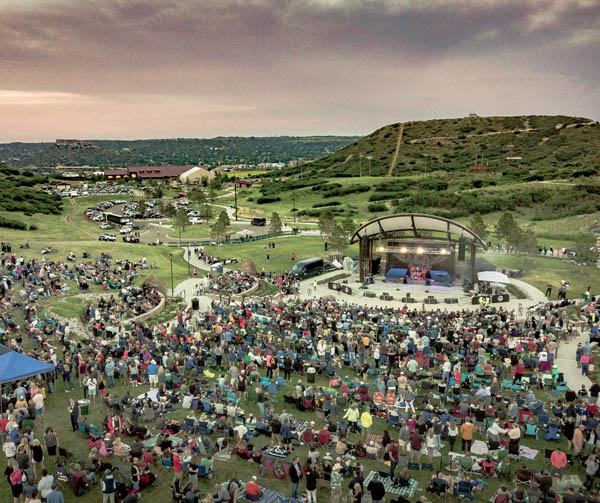 Castle Rock EVENTS
Castle Rock's community calendar boasts more than 100 events annually. Here are just a few on the summer calendar; check details and find other events at crgov.com.
Sundays, 9 a.m.–2 p.m.:
Farmers' Market at Festival Park
July 1 & Aug. 6:
First Fridays
July 12:
Raptors Over the Rock
July 15 & 22; Aug. 6, 12 & 27:
Summer Concert Series
July 29:
Boots & Brews; Western Heritage Welcome Cattle Drive
July 31–Aug. 8:
Douglas County Fair
Aug. 20:
The Summer Ball