A look at University of Denver's SPECIAL COLLECTION OF RARE BOOKS AND MANUSCRIPTS
THE ARCHIVE OF HISTORY at the University of Denver runs deep. It houses thousands of rare and unique materials that have received "substantial and sustained attention within the University or related to the local community, those representing ongoing departmental research interests, or those areas that are the focus of interdisciplinary programs. DU's official U.S. depository dates back to 1909, however many of the nearly 900,000 documents found in the collection are from well before then. Historically the library had selected over 70% of available depository materials, meaning they have a rich legacy collection. Strengths of their depository collection include commerce and transportation (Interstate Commerce Commission), foreign relations, congressional hearings and reports, and historical executive agency documents.
Katherine Crowe is the Curator of Special Collections and Archives at DU and has the responsibility of overseeing this vast historical knowledge. "It's a big undertaking but collecting and having access to these references is part of our Colorado legacy as well as the University's."
Because DU basically grew up as Denver did, many of the archives are rich with details like the Barry Matchett History Collection in the University Archives. As a young man growing up in the DU area, he captured oral history of early Denverites, including the Cutler family.
Dr. Ira Cutler was a botanist and one of the first DU professors. Matchett spoke with Cutler's daughters Majorie and Marion about the origin of DU's "Denver Rose (Austrian Copper)," a flower which blooms throughout campus in early June around commencement. Ira named it "the Denver Rose" because Henry Butchel, an early DU chancellor and Governor of Colorado, had a cutting of the rose and gave it to Cutler to study. He cultivated the rose and planted in the Observatory Park neighborhood and on campus to pay homage to Butchel. It's still planted west of the Anderson Academic Commons by the fountain.
One collection that gets a lot of attention; the Cookery and Foodways Collection. "Community groups ask to come see specific collections, and our cookbook collection is always popular," according to Crowe. The collection includes the Katie Stapleton papers featuring her local radio talk-show Cooking with Katie. What's also impressive is that professors use the cookery collection as a teaching tool. "For example, there's a Food and Culture Seminar where students use the cookbooks in thematic categories like food and war, food and gender, food in midcentury America, the commercialization of baby formula—it's fascinating."
Another noteworthy archival collection is the Beck Archives which reflect the rich, varied and vibrant Jewish experience in Colorado. It serves as a repository of the heritage of Jewish culture and history of the Rocky Mountain region, such as the pioneering Jewish women of Colorado who have made numerous contributions to the development of Colorado from its territorial days to the present through philanthropy and social activism.
Their archive collections go on and on and are filled with captivating history. It's a literal time machine with depth and brevity that will take you on a historical rabbit hole. In a time when we're so focused on the future, the archive of history at the University of Denver offers a chance to reminisce, discover and learn from those who have come before us.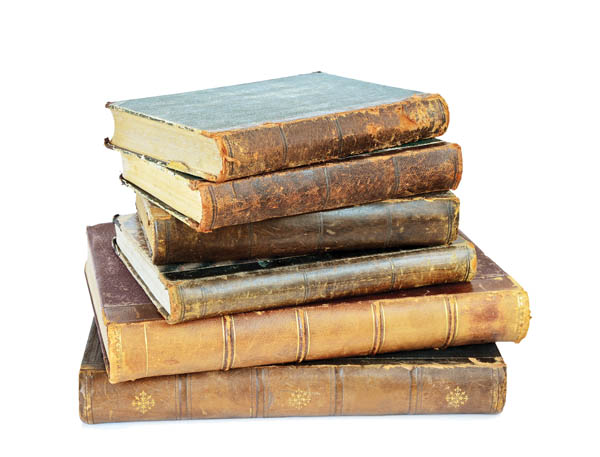 University of Denver's Special Collection fo Rare Books and Manuscripts